Fantendo - Drive is a comic book publisher created and run by Inora, with books written and drawn by various other related companies and freelance workers. It was first founded in 2015 before being relaunched in both 2016 and 2017 to combat the imprint slowing down and selling less. Although most of the publisher's content takes place in the New Fantendoverse continuity and related universes, other unrelated books are allowed to be published.
A new app known as Drive Digital came with the 2017 relaunch, allowing readers to browse through and buy comics on the go, write and read reviews, and even get free previews, newsletters, and special offers. It's been confirmed that the app will get exclusive titles.
Reception thus far has been positive. If you'd like to do a comic series for the imprint and are not one of the frequent writers, please pitch your idea in the comments and I will either approve or reject it.
Titles
Ongoing Series
These series are currently being published regularly, are on temporary hiatus, or will be starting up soon. Ongoing series are split into volumes, with completed volumes published under Drive Classics.
Title

(Volume 1)
"Plato Konrad is a young man with the power of Inversion is forced off his planet by Liameno, and must find a new one alongside companion Mara Cruor."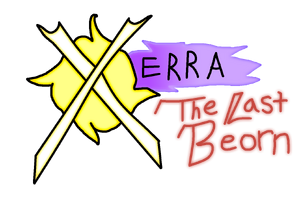 (Volume 2)
"Xerra, as far as she knows, is the last surviving Beorn after Zeon's explosion. However, things quickly get off track when her escape pod is knocked into an odd planet where she makes new friends and goes on strange adventures."
(Volume 2)
"After their first visit in the Dark Woods, the heroes try to find some peace in their own dimension. However, Hein keeps getting strange dreams about the Dark Woods while Ligeia seems to uncover more about her forgotten past."
Scattered Panes (Volume 1)
"After Reten destroyed his home universe in an event known as the Scattering, he finds himself in a new universe alongside several people who want him dead. Between Sudanima's remaining Zodiac Killers, Doomulus Nine, and F.A.N.T., Reten can't seem to catch a break."

  (Volume 1)
"Terran soldier Fera is one of many across the remaining species of the universe who is chosen to represent her race in a war for the giant superplant known as Coronite. The planet hides unimaginable power within its core, and the people of the universe will do anything to gain it for themselves. Thrust into a no-holds-barred war with the other Heroes sent to obtain the planet, will Fera make it out alive? Or will dark secrets come to light along the way?"
(Volume 1)
After losing the war against the Magma Sentinels, Former Four finds himself in an unknown desert in the middle of the Bermuda. Though, he soon finds that this island is much more lively than he thought, soon finding out a cult that seeks out four ancient artifacts plans to take control of the Bermuda. Though, all Former Four wants to do is leave the island, but he soon learns it's a lot harder than that.
Wonder Wisp (Volume 1)
Annalise Crihana is desperate for something interesting to happen in her otherwise mundane everyday life, but she didn't ask for friendly phantoms and ghosthunting. After a strange encounter in the hotel she works in, she's "linked" to a friendly spirit named Finian, who she must team up with to break their link by completing a mission involving hunting down other spirits across New York City.
The Legendary Roz Raven (Volume 1)
In an alternate Fantendoverse, Reese was an evil conqueror! However, he was growing old and slowly losing his power, so he made two clones of himself. The second clone, Reese III, rebelled and ran away, in the process killing the other clone and taking some of Supreme Overlord's Reese's "Memory Gears", strange artifacts with living data of the species of the Fantendoverse, while the rest are scattered throughout the universe! Now, Reese III, in the form of a masked hero called "Roz Raven", must race Supreme Overlord Reese in order to get all of the Memory Gears before the latter does and brings doom to the New Fantendoverse! Go, Roz Raven! Fight on for the souls of the Fantendoverse!!
(Series)
"Rapunzel is the princess of the kingdom of Camelot, with exceptionally long hair. When her father marries a new woman, things turn upside-down for Rapunzel when she gets tangled up in her stepsister's secret, and faces her wicked stepmother's wrath. Happily Ever After tells the story of a rogue princess, a girl raised by wolves, and a maleficent witch from the island of Avalon."
New Heroes
This imprint of Fantendo - Drive is based around the smaller-scale vigilantes who inhabit New York City. All of these series are written by Sr.Wario and share locations, characters, and plot threads.
Title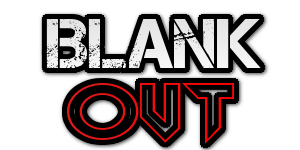 (Series)
"After the catastrophic events of Fantendo - Gaiden: Legacy, Blank quits the Operatives and heads back to her shitty life in the ghetto. While she's only looking to live an average life, she quickly gets caught up in a gigantic conspiracy. Not to mention dealing with her messed up past. It won't be easy, but nothing ever is."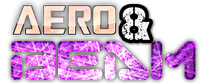 (Volume 1)
"There's nothing glamorous about life for Aero and Beam, two rising stars within the organization of the Misfits. While dealing with missions and battling odd new threats, the two also must overcome the increasingly complex nature of their friendship."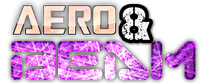 (Volume 2)
"Things are going well for Aero and Beam. They're in a happy relationship, they're moving up the ranks in the Misfits, and they're working well with other heroes. But when a superpowered terrorist known only as Blaze starts murdering cops in cold blood, the organization is conflicted on what to do when they learn that the villain isn't as two-dimensional as she seems. Will Aero and Beam make it out unscathed? Or will their relationship go up in flames?"

(Volume 1)
"Arial, the booze drinking, cigarette smoking, bar brawling daughter of the Devil, finds herself tired of self-indulgence after decades of comfort and ease. Wanting to make her mark on the world, she leaves her home realm for one of the biggest cities on the planet, New York. Once there, she attempts to do good in her own way, but finds that she's pitted against people on all sides. While Gethen, a warrior infatuated with Arial, attempts to track her down, an angel named Amanda investigates her presence, and F.A.N.T works to bring the demon in. Can she escape their grasps and become a hero, or will she give in to her devilish nature?"

(One-Shot)
"Arial, daughter of the Devil and New York vigilante, has been living with her friend Amanda for a while now. While the angel's away, the demon princess is pulled into a new adventure involving one unholy villain and two figures from her past. Can she get out alive? Or will this fight be too much?"

(Volume 1)
"Daniel Johnson is an average person trying to make his way in the world. This all changes when he's abducted and turned into a cyborg against his will, a traumatic experience that changes him forever. Rejecting the idea of becoming a hero, he works to take down the people responsible for his suffering at all costs. Will he succeed? Can he keep his humanity intact? Or has he become more machine than man?"
Miniseries
Limited series with a select number of issues, like the ongoing series they can be in the midst of publishing, on hiatus, or about to start. If the miniseries is completed, it goes under Drive Classics.
Title
(Series)
"After Strafe wakes up in his own grave, he discovers that Noah is under his control; well, a clone of him. Strafe must battle himself with both old and new friends and uncover what the Winter Pact is... and what they want from him."

(Series)
"Boare arrives on a planet called Xellantran, a planet undergoing a massive takeover by a Doomuli named Doomulus Nine. Boare sets to fulfill his own prophecy with a gelatinous cleric who's lost her faith tagging along."
Crash Landing (Series)
"Anxious Beorn Sinon escapes the demise of Zeon and lands on Roxan, a planet infamous for sacrificing visitors to a god in order to please them. Meeting other survivors on the run, he teams up with them to escape. But it's not going to be easy, and threats WILL stand in their way."

(Series)
"During Dracyi Tifft's awakening from her stone coffin, a Vampire Hunter by the name of Griffin Malor attempted to assassinate her but failed. With growing uncertainty among the Tiffts as they begin noting the activity of recent Vampire Hunter attacks, the Tiffts begin for war. Rubelline recruits the help of her close friend Rachel Harel and Crow to help her put an end to the Vampire Hunters and save the Tifft family, and by extension, all vampires."
Drive Classics
An imprint of Fantendo - Drive that republishes completed volumes or miniseries as trades in paperback format or via Drive Digital.
Title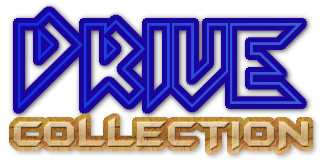 (Omnibus)
"This omnibus features stories from the first two years of the publisher's existence, with variant covers, exclusive interviews, concept art, and more included. Collects "Fantendo - Showcase", "Fantendo Spotlight", "Fantendo - Gaiden: New Dawn", and "Fantendo - Small Time"."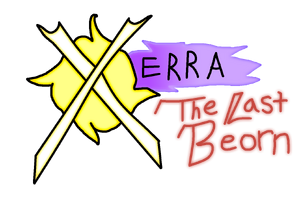 (Volume 1)
"Xerra, as far as she knows, is the last surviving Beorn after Zeon's explosion. However, things quickly get off track when her escape pod is knocked into an odd planet where she makes new friends and goes on strange adventures."
(Volume 1)
"After their first visit in the Dark Woods, the heroes try to find some peace in their own dimension. However, Hein keeps getting strange dreams about the Dark Woods while Ligeia seems to uncover more about her forgotten past."

(Series)
"Sarah Auvic is a normal woman working at a gas station. She has friends and lives a decent life, but can't shake the feeling that something is off."

(Series)
"The Misfits begins to crumble after Aran is shot in the stomach by Melissa. And while everyone thinks that she is gone forever, Aran wants to figure out why she did it, and won't stop until he figures it out."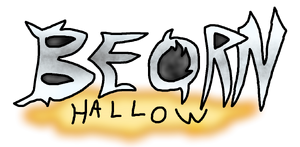 (Series)
"Beorn Hallow follows Unten as he explores the underground tunnel that he found Fenne in. Along the way, he will find strange new allies and foes alike and one of the biggest mysteries he's ever stumbled upon."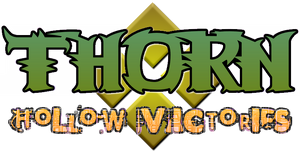 (Graphic Novel)
"This rerelease of 2016's hit digital graphic novel brings the story to paperback format. The Benefactors rule over the Sirens with an iron fist, using them as slaves and keeping them in check with bread and circus politics. The only hope for the enslaved people is Thorn, a cynical knife-wielding woman who is the sole member of the rebellion against the totalitarian council. While she wages war on them, they use their strongest agents, two Sirens named Rose and Forget-Me-Not, to try to destroy her. With the wait of the world on her shoulders and a past she'd prefer to leave behind, can Thorn alone defeat her powerful enemies?"
Contributors
Frequent writers are allowed to add titles to the page whenever they want without permission, I will mark you as one if you've written more than one book or have been approved in advance.
Gallery
Reception
Several Fantendo - Drive series have received positive reception, with a few even garnering critical acclaim.
Trivia
Community content is available under
CC-BY-SA
unless otherwise noted.