This is a portal for the old Fantendo blog system. You may have been looking for Blog:Recent posts.
Flog
Please note that the post are organized top to bottom from later posts to earlier posts.
Sysop Flog



The Parting of the Ways
By Cobweb
As of tomorrow, the Flog will have closed down. In its place will be several different blogs, one of which will be MINE. Here's just a few of the things you'll be seeing in my blog:
A fascinating webcomic, starring several characters of my own creation, not the least of which will be Smile.
My fascinating view on the world as it is today.
My fascinating opinion on Fantendo as it is today.
My fascinating stories.

And much more.



Someone came back
By COKEMAN11
And it was Max2. The user went on a hiatus and came back. He was one of the original users. Now he's back. He didn't know me. Now he does. Now for poetry:

It once was a junk heap at point in a time. Then great users returned, which was sublime. A Dry Bones, who was perhaps metal, another a great writer, who came back to settle. One was a Purple Shy Guy, hoping that the wiki would not die. Same with a moose, and a Shroob of good use. All of these form a wall, so Fantendo will not fall.



1001th Edit
By Shroobario
Hey everyone. I haven't made any blog posts here since I came back, and we will stop using this blog tommorrow because of Wikia's new blog system (which I have no comments on until I actually see it) so I decided to make one. First I'd like to thank everyone here who made my 13th birthday great by saying "Happy B-Day" and other stuff like baking me a cake (it was delicious JesseRoo). I'd also like to thank Cobweb for promoting me to Admin. You rock man. I would also like to announce that I've made my 1000th edit and it was making Dimension Collision, a Nintendo crossover fan-game I tried to do long ago, but didn't save and lost all the work I had done (it was ALOT, believe me). I know it's small right now, but that's because I had to leave to my party, and wanted to make it on my Birthday.

Two last things I want to talk about. My internet is down and I'm using my iPhone's 3G internet to make this blog post (it's really annoying to type on this micro keyboard on the screen). That's why I didn't edit yesterday, and don't expect me to edit alot until my internet is back. Lastly, I'm taking over SPC again, because it was never meant to be a community thing, it was MY webcomic and what Plumber did is wrong, he stole it. He didn't ask to take over, and all his SPCs were simple images he did a century ago, with no joke. So, from now on, if you want to make a SPC, you have to ask me. There'll be a new one every week and I'll most likely post it in my new Wikia User Blog.

Oh Noes.. kind of
By JesseRoo at 00:51, 30 June 2009 (UTC)

Soon, this blog will have no purpose. Wikia is implementing a new blog system to Wikia, which means each user will get their own blog and stuff. That means, this page should be archived and we will no longer have a blog like we do. We can, however, still have a sysop blog by categorising our blogs (I think) and stuff but it just means each user gets their own blog, which is cool. No more templates will be needed either. So just wait for the blogs to be implemented, and I will try and work out a way of getting the sysop blog to stay but only for important news; this page might be kept, just switching to Wikia's new blog system and used as a way to see people's latest blogs and stuff.

DON'T WORRY ANYBODY; THIS IS A GOOD THING.



Cobby's right.
By COKEMAN11
Cobweb's blog post below is actually very correct. I think I'm going to stay the way I once was, strict but friendly. This will (I think) attract new users. So yeah, Cobweb's right.



I'M MEAN THAT MEANS I'M MATURE LOLOLOLOLOLOLO
By Cobweb
Okay. Look. It has come to my attention that several admins of Fantendo and Usertendo have been announcing that they are going to be MEAN and TOUGH and ONLY NICE TO SYSOPS now. Y'know what? Give it up. You're just trying to imitate the genuinely mean admins, like me. Your role is that of the nice guy. And we need nice guys. Just please, stop trying to be cool or whatever.

Awesome
By JesseRoo

Meh, I got bored and made this: User:JesseRoo/Awesome. Sign up at User talk:JesseRoo/Awesome. 'Kay? Good. Umm... I've decided to post more on the blog so I get more achievements :). On that note, Fantendo is getting achievements! Yay! Also, could some admin peoples and stuff look at Fantendo:Proposals, and the New Medal System one. I want some more admin approval before I initiate that. And stuff. Now I need to think of something random to post or something... uh...


I'M RETIRING... jk. Also everybody, make SPC's please becuz they're awesome and stuff. Man this blog post sucks...



Just So Everyone Knows
By COKEMAN11
RedYoshi actually thought I was retiring. I just want to say that I'm not, okay? Read the entire blog post!
RedYoshi RedYoshi 16:07, 28 June 2009 (UTC)RedYoshi

A Sig Contest



Three days ago, I came up with a cool idea: a sig contest! This contest lets any user try to create the best sig. If you're wondering what the heck a sig is, which is rare, here is an example:
Hey, it's RY!
Come talk to me!. The rules arefairly simple. First, you must create the sig you want to enter in my contest. Next, go to my talk page and enter your contest sig under the "Fantendo Sig Contest Enteries" section. Finally, sometime in August 2009, I will judge the enteries and declare the winner! Two other users and I will be the judges. If you want to be a judge, please contact me for permission. Like I said, this contest will end sometime next August! Oh, the "Fantendo Sig Contest Enteries" section is located under the "Other Users" section on my talk page. This contest is open to all users, so hurry in!



I Think It's That Time For Me
By COKEMAN11
I'M RETIRING from being nice and happy. Heh. Had everyone fooled there. Shrooby has invited me to do reviews in Fantendo Power. I'm being honest (does it stink? If I think so, I'm saying it.). Anyway, this post is also reminding everyone to

ENTER MY POKEMON TRAINER SPRITE CONTEST

and vote for IHOF and FA. Ciao. Or bye, au revoir, adios, or whatever.

SPC #14
By JesseRoo at 05:23, 21 June 2009 (UTC)


The show's got it ALL wrong. The little bug Pokemon are only meant to be at about ankle height according to the Pokedex Although this comic has two panels but ignore that plz



For those of you who are confused
By Cobweb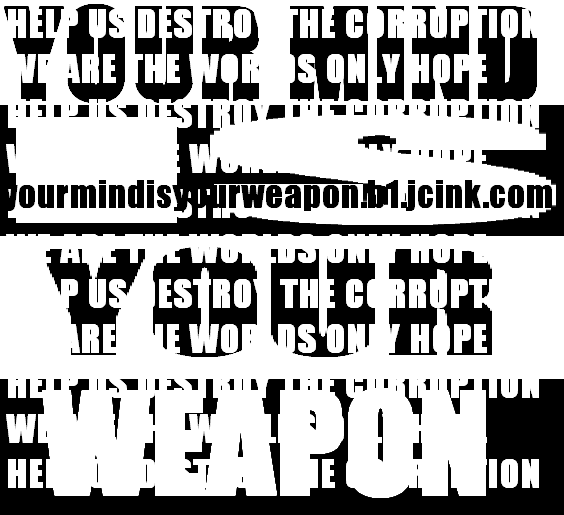 We've had some very strange incidents recently, including the revealing of this and this. Feel free to try and figure out what the heck it is.

SPC #13
By Henrydamoose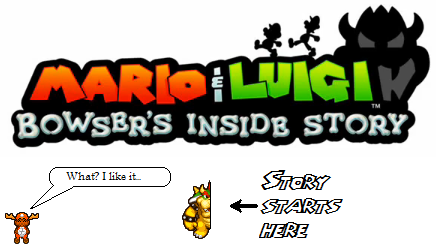 And so, I got this idea from Shrooby. I hope I didn't mess it up too bad....
RedYoshi RedYoshi 21:03, 20 June 2009 (UTC)RedYoshi

YES



Fantendo has just recieved (at least) three four unretired users: Henrey, Shroobario, DryGuy, and myself! <:O This is... GREAT!



Contest, YAYZ
By COKEMAN11
Hi, everyone. Last night, I was bored, so I took a shower and went to bed, woke up, and had a genius idea. A contest. So, uh, it is an image contest. Make images. BUT, they can't be your normal aqua blue Gliscor coloring (my mistake once), they must be awesome Pokemon Trainer sprite recolors. Here's an example:

-If it made it to the IHOF, it has to be good. I will judge this contest. All submissions must be...er...submitted by July 15th, also the day when all Abandoned Games are erased. All submissions must be created after June 19th. The winning image will go into the IHOF and the creator will receive a one-of-a-kind medal. Get the images online, and put them in Paint or whatever. Put them on my Talk page under "Image submissions." So yeah. Compete ad win, blah, blah... --COKEMAN11 15:40, 18 June 2009 (UTC)

A Little Bit of Help
By JesseRoo since I can put whatever I want up here, including 01:32, 8 June 2009 (UTC), the time I posted this.

Hey, all those people out there. Yeah, I'm looking at you. Have you ever found it hard to find the right image to use for your page? Well look no further! The new Fantendo:Image Gallery will soon contain every image of every character on this site. That way, if you need some pics, just look for 'em on that page. Everybody, post pictures I miss on the talk page and I'll add them in (don't add them yourself; it'll confuse me with the layout). That'll be one of my main projects for a while.

So... goodbye, I suppose. And remember: never electrocute shiny Wartortles.

Dude
By JesseRoo posted at approximately 08:31, 7 June 2009 (UTC), whatever that means

How come the majority of posts on this blog are people saying they're leaving, or people being all sad because people said they're leaving?

We're treating this wiki like some lame reality TV show. OH NOES, DRAMATIC FAREWELL. OH NOES, DRAMATIC RETURN. Nobody needs to leave. And I'm just going to acknowledge 1337doom, for no particular reason other than the fact he's pretty much the only person that posts on the User Blog. Since, like, the majority of our active users are sysops. Seriously.

The other day I tried getting my friends accounts here but at that time registration wasn't working. I'll tell 'em again sometime soon. Also, guys, I think I'm going to have to cancel Fantendo: Silence. Or, just make it something that won't be finished for ages. I just can't find motivation to work on it.

And guys, please post on the forums. THEY NEED SOME LOVE.

ALSO: IMPORTANT NOTICE. All abandoned games that are not taken by the 15th of July will be deleted. Because it's slightly annoying having them there. Also, I think that any characters included in games on this wiki should be available for use to anybody; that way, more info can be added to their articles. And I think I'm going to try rewriting the Mario article, it's full of pointless stuff.

So until later, goodbye. Or something. Remember to tie your shoelaces. And buy Mega Man 9.
RedYoshi RedYoshi 17:55, 6 June 2009 (UTC)RedYoshi

I Believe it's My Time to Leave



Yes... that's right, I'm planning on leaving Fantendo. Oh well. I'm not all THAT important to this wiki. JesseRoo was right... I AM a bad choice for a SysOp, but when I have, it would feel like no user has left since I'm not a great help for improving Fantendo at all. Why? It's simple! Look at my articles! They're absolutely horrible! I had to write RedYoshi: Wii Version IN A NOTEBOOK before I could post it on Fantendo. Trying to escape my troubles, I created my own wiki called Redtendo. Sadly, Henry joined the dumb wiki to only call it a "knock-off", then JesseRoo arrived and questioned why Wikia accepted Redtendo.
Well, so long Fantendo - Nintendo Fanon Wiki! So long McQueenMario and COKEMAN11, my two greatest friends! See my last game: Mario and Sonic: Worlds Collide.



Um...Yayz, Yet Huhz.
By COKEMAN11
Out of all the active sysops/admins, I was...well...promoted quickest to sysop. Now, Cobweb was promoted quickly, as I hear. I said active. I hope he comes back. And Henry...*sniff*You've been somewhat of a good friend. Although we never talked much, you (in the beginning) thought of me as a pest from my point of view. Now, I still have respect for you just like always.

I agree that the wiki was fine without any new sysops (or admins), but apparently Plums thought otherwise. MQM and I are admins and RedYoshi is a sysop. I knew that I would be a sysop when I joined if I worked hard, but I was going to stop there. Now one day I get home from school and OMG, admin. But still, I say that thisis the end of the begining of the end of Fantendo. Now, to celebrate me having trillions many medals and such, I am creating a medal. A special medal. One that only Plums himself may award. The Grammar Medal for having good grammar. Even I will wait for Plums to award it to me (if I deserve it). Now, to continue my Poetry:

Rumors of returns linger. A user who claimed a return leaves for good...or does he? One man rises up to complain against what seems to very few people, a revelation. Is the wiki truly falling? A red flame dies down as a small bit of hope appears. Will it vanish? Only we can keep it alive. COKEMAN11 21:32, 2 June 2009 (UTC)
Hooray! I'm finally a SysOp now! For some reason, JesseRoo didn't answer, Plumber did, and he said yes! Now I can be a SysOp along my two best friends who are SysOps: COKEMAN11 and McQueenMario. Thank you, Plumber!
Fantendo is agreat wiki, and I have high hopes this wonderful place can become what it once was.. I'm sure of it.
Redtendo (I agree with JesseRoo) IS a knock-off, so I left. Oh, and JesseRoo... even though you're on my Friend List, somrthing tells me you don't like me.RedYoshiRedYoshi

Hittin' the Dusty Ol' Trail
By Henrydamoose
I've been here for somewhat of a year now. I've watched as others been promoted and grew to be a huge part of this wiki. I've rised through the ranks to become bureaucrat and made many friends. I must nao announce my true leave. I'm done with this wiki; never coming back. It was a pleasure but now regardless, I miss the old days. When Cobweb, Max, Wiismartey, and Shrooby were there....ahhhh the good 'ol days. But what I'm saying is that this wiki isn't the same anymore for me. It'd be better if I leave. The wiki is now in your hands now, McQueen, JesseRoo, and Cokeman. They grow up so fast... Good luck, I'll be at MarioWiki or UserPedia. Gratz on promotions and what not.

lolwut
By JesseRoo

Not criticizing your decision or anything, but the majority of active users at this wiki are sysops. Do we need more? And admins... Cobweb is going to be returning soon, I'm pretty sure I heard somewhere Henry was returning as well, and he said Shroobario might come as well. This wiki is going fine; we don't need any new sysops or admins. RedYoshi has often claimed games and fan-fictions for his own without permission, and has created a knock-off of Fantendo designed simply to create games in the series which already have too many fangames.

Look, I just don't want any more promotions and I don't agree with these ones. Either way, congrats to MQM, Cokeman and RedYoshi. Hopefully, you'll be able to make me change my mind.



I Don't Believe It!
By McQueenMario
I...I...can't believe it. I have been promoted to the administer rank thanks to Plums! COKEMAN11 has also been promoted an admin and RedYoshi is now officially a sysop! Welcome to sysophood RedYoshi! Thanks for an early birthday present Plums (my birthday is on June 25)!
Broadly speaking, short words are best, and the old words, when short, are best of all. So, I will be short and brief, after I look for them in my drawers. I don't know half of this site half as well as I should like; and I know less than half of you half as well as it deserves. But the further back I look, the further forward I can see. For those who are worried about the "end of Fantendo" because a rough couple of months has happened, remember: If you are going through hell, keep going. The price of greatness is responsibility. We shall not fail or falter; we shall not weaken or tire. Neither the sudden shock of battle, nor the long-drawn trials of vigilance and exertion will wear us down. Give us the tools and we will finish the job. So little time, so much to do.
There are a terrible lot of lies going around the world, and the worst of it is half of them are true. The day may dawn when fair play, love for one's fellow men, respect for justice and freedom, will enable tormented generations to march forth triumphant from the hideous epoch in which we have to dwell. Meanwhile, never flinch, never weary, never despair. For myself, I am an optimist — it does not seem to be much use being anything else. For example, a new sysop, RedYoshi (t∣b∣c), has just entered into play, and new admins McQueenMario (t∣b∣c) and COKEMAN11 (t∣b∣c) won't hurt either.. Let's applaud them and be relieved knowing they shall help us improve. To improve is to change. To be perfect is to change often. Now this is not the end. It is not even the beginning of the end. But it is, perhaps, the end of the beginning.
—Plumber (t∣b∣c), Plumber (Talk) 01:37, 2 June 2009 (UTC)



Vined
By COKEMAN11
GRR! Another user takes his leave. The wiki is in the midst of falling apart. Do we need an admin? A sysop? will anyone ever return? The thought ponders out minds...

A little poetry by me. Anyway I CAN'T BELIEVE VINED IS LEAVING! I am sad. Sad. Sad. He was a very epic user. I got promoted along with him. And now he is gone.

The wiki falls into disrepair; the citizens leave; the great red flame engulfs the area. Will it be revived; if so, will people return; will I flee from this roaring flame endangering the wiki?



Vined Is Leaving Too
By McQueenMario
First Henry, them Cobweb, and now Vined? It was revealed in the forums in the Sysops only forum. This is what he said to us on the forums:
The sysops can use Vined Inc. for whatever they wish though I request that nobody add to the Police Academy series as I may return though not in the foreseeable future.
It is quite sad but, RedYoshi may be promoted and Henry and Shrooby may come back! Good by Vined. You were a great worker and I had fun with the Diaper Duty Series.

Yo Wassup
By JesseRoo

Meh, this isn't much of an important blog post as shameless advertising just a litle fill in on Fantendo Silence. I got it a wiki! You can find it at this link. Just a little heads up.

Also who wants me to continue my MOTHER 3 review? Because even if I tried, I'm currently stuck in the middle of a giant castle so... meh. Also ignore the message I had put on my userpage, I'm all good now.



Cobweb...Leaving!
By McQueenMario
Fantendo is crumbling and I am thinking that JesseRoo and Vined can run Fantendo but I do think that Henreh and Cobweb made the Wiki special. They were always great to have in charge. COKEMAN11 and I will work hard to make the Wiki even better. I here DryGuy is a sysop now. I think that was a great idea to promote him but I just wish he was a bit more active. DryGuy makes awesome art which would make him a great sysop. I don't think anyone else should retire or Fantendo will be in a junk yard! I have already got to work improving the Wiki. I am deleting duplicate images and replacing the old images with great quality images from Mario Wiki (also changing the images to better quality images on fan games). Categorization is a great thing as well. We should also be deleting stub games or making them our own (Also there should be a rule that only sysops can take over stub games). JesseRoo, Vined, COKEMAN11, DryGuy, and I will make this Wiki a great one. Just like COKEMAN11, I know that Cobweb will return and so will Henreh. Until then, improve the Wiki!



Cobweb...?
By COKEMAN11
Cobweb is leaving. First Henry and then Cobweb. That's it. This is making ME want to retire. But I won't now. They were right about the new Fantendo, becoming different and all. But I didn't want them to leave. They held the wiki together. Now DryGuy and Vined are sysops and Admins, respectively. Well, I, for one, will help them want to come back. Hop to it, people! Better articles! More categorization! This is what the Fantendo Improvement Drive is about! Improving the wiki! Make them come back! Make them like the wiki again! Let's hear it for Fantendo...yay...

Okay, to the point. I also think Fantendo is becoming a junk heap. Also, this wiki has seen better days. This place was better when I was a newbie. Just wanted to get that out. I know that Cobweb will return one day, just like Shrooby, Henry, and everyone else. COKEMAN11 13:53, 16 April 2009 (UTC)

Happiness
By JesseRoo

So... some of you may have heard of the great thing that is the Mother series, but how many of you have actually played any of the games? I happened to be lucky enough to get the English translation for Mother 3, and even though the game itself is hardly great when it comes to gameplay, the storyline and the unique characters leave me amazed. So, I thought my blog today would be a bit less of a news report and a bit more of a casual blog. Note that today will be spoilers for Mother 3. If you want to play the game itself, you have to download the translation patch from this website, Google the Mother 3 (J).gba rom, and download a Gameboy Advance emulator. If you can't do that, I'll just have to satisfy you with the screenshots which I might post every now and then as well as my description of the game. If you're lucky enough to have a SNES and a copy of Earthbound... you're awesome. Now, on with the review!

At the start of Mother 3 you get to name every character in your family, as well as your dog. Then, you type what your favorite food is and what your favorite thing is. Somewhere through the game you learn a move with the name of your favorite thing, so sometimes it's better to just write something which would sound cool as an attack rather than your actual favorite thing.

After naming your family, you begin playing the game. As Lucas, you get dressed and head outside to see Claus who is playing with the Dragos. Your grandfather, Alec, shows you how to "play tackle" the Dragos. This play tackling is actually simply running, but meh. Then, a Mole Cricket or something like that comes and you and Claus fight him. After beating him, your mm comes and accidentally steps on him, then she says that lunch is ready. This lunch is your favourite food.

However, this light-heartedness is not to last as in the next chapter disaster strikes; the forest is set on fire, leaving no way for Lucas to get home. Eventually, Flint, his father, sets the fire out and Lucas and Claus are saved. The whole town goes out to find their mother (who is named Hinawa), and eventually find her; with a Drago claw through her heart. Flint goes on a rampage and hits some people with a stick.

That's all for now, so tune in next time for the rest of my Mother 3 review!

That's It
By JesseRoo at 04:37, 12 April 2009 (UTC)

Seeing Henry and now Cobweb leave because of the horrible stuff this wiki has become, I can't help but agree. EXCEPT because I myself have had a great experience at Fantendo, gained lots of friends, had fun and have been possibly been the fastest user to become an admin, I just can't leave. I will, however, co ntinue what Cobweb and Henry have been trying to do... this wiki WILL see a day when everything becoomes better, although I can't say it's coming soon. With Cobweb leaving, I do believe that a promotion is in order. My personal choice for admin would be Vined, and I'd probably promote another person to become sysop in his place (I would say DryGuy but he's been a bit inactive). I'm not promotin' anybody yet, I'll probly ask Plumber but yeah.

Now, what was I going to say... oh yeah. F3 is going great and the booths are looking nice. The F3 events will begin very soon, once me or one of the other sysops bothers making them (I probably will since I planned half of them).

Also happy Easter, except I didn't wake up early enough so my dad said I need to stand up all day. That sucks.

So goodbye Cobweb, you will be missed, and hello to the path to a greater Fantendo.



This is it I guess
By Cobweb
I find myself becoming increasingly inactive. I remember Fantendo in the old days, when it was me, Henry, and Shroobario, and we were all friends. Now Shrooby has left... Henry is angry that I blocked KP... and I dunno why I'm still here. I give my full blessing to a new Sysop Squad: JesseRoo, COKEMAN11, and McQueenMario. I hope they stick together and become close friends.


This wiki has become big, and there are many users... but that doesn't necessarily mean it's a success. Fantendo is a junk heap, to be honest. I miss the times when it was a small wiki, and everyone was friends with everyone... today? I don't know who half the users are. There are so many and barely any of them make decent articles.
Whoever you are, reading this: do your best. Do your absolute best. Make the greatest article the wiki has ever seen. You can be the next sysop.
I am a bureaucrat. I have risen through the ranks to get here. I have left my mark on the wiki (did you know it was me who started the Flog? Trufax, trufax). And... it's not what I expected. When you're at the top, there's nowhere to go.
So there I was, wondering... before I leave this wiki, what should I do to help it? To fix it? Mass destruction at the hands of the bureaucrats could do a lot of good for this wiki- it would reduce its size, it would cause the wiki to group together, to become the small and community-based wiki it was...
But that would be wrong. I can't just obliterate everything, so I'll be taking a more low-key approach.
By the time I have posted this, many poor-quality articles will have been deleted by me. One final rampage against the noobs...
I'm leaving. So long, and thanks for all the fish.
Bye, Henry.



Happy Easter
By McQueenMario
I am back on the blog everyone. Anyways, happy Easter! Tomorrow I will have my Easter egg hunt (yes I love egg hunts). I need to tell everyone that F3 is near and that everyone should get there games and booths ready for it. I am not in charge of F3 so I don't totally know which day F3 will be on so get ready (ask Vined when F3 will be). By the way can everyone take a look at Sonic Speedball RPG III: Nega's Empire on the forums so I can get some more ideas please. Also please support/oppose those nominated articles and images. Thanks. Have a great Easter everyone.
User Flog
1337doom My Final Post

This is my FINAL post on the Fantendo Blog. I have many memories of what happened here... here they are.
I watch the blog be created
I join Fantendo and ask to use the blog
Cobweb said no
I make lots of games
I get blocked
I become reformed
The User Blog comes
I ask to use the User Blog
Cobweb said YES!
I use the user blog
It shuts down tomorrow
That's whats happening. As long as everyone uses those attractive Blog Templates, I will read everyones blog.
Post here
1337doom SCP 15

I made it a long time ago, second sprite comic I EVER made, so it's kinda bad, but... File:SCP15.png



Post here
1337doom Hey everybody

I'm so glad everyone's coming back, and that there's so many good ideas. The wiki is reforming, and it's awesome! Let's all hope for the best wiki possible. -1337doom's Short Blog Post. PS.... ever notice my blog posts don't have pictures? So what do people picture me as when they think of me? A black, tall shy guy? I hope so. Shy Guy's are awesome.



Post here
1337doom No

Now I'm sad... he JUST became my friend... he JUST joined my wiki... and now he's gone. Goodbye... come back..



Post here
1337doom Go Go RedYoshi!

Great! RedYoshi's sysop! I hope he continues to do a lot of helpful stuff, and he probably would never be thought of unless the great McQM shed light on how much RedYoshi's been working hard. However, it also makes me think about myself. Will I ever become a sysop? I am often forgotten on this wiki. Partially why I created my own! But anyway, the point of the post is so I can say a cool speech like Plumber. Yes, it's about Fantendo-but it's also extremely funny.

Hello, band of brothers, and sisters, definitly sisters, there in the band too, I think they play the drums, we have gathered here to say a certain thing. We will not vanish into the night! We will not lose without a fight! And the fact that it rhymes does not make it any less so! There may come a day in the far future when we crumble, but it will not be this day, nor will it be the next! No matter how many people quit, no matter how many spammers come, no matter how many things they say, THEY WILL NEVER TAKE OUR WIKI!

Free editing of all of my games ( I still have final say, spammers cannot win competition) to whoever guesses where I got ( and edited) that speech.



Post here
1337doom Nooooo....

VINED! NOOOOOOOOOOOOOO! Great, this wiki is falling apart, and my wiki is just being built! So... when will they both become perfect? I don't know... I don't know. I can't believe Vined left... and yet it happened. I, for one, won't leave ever(okay, there are exceptions), although I may not always be active... goodbye, Vined. Come back soon...



Post here
1337doom MY NEW WIKI!

Wow! This is amazing. I have my VERY OWN WIKI! The.... Video Game Dojo Fanon Wiki! FANDOJO! So come here: [1] I'll probably make a couple sysops/admins from here, Fantendo, be sysops on Fandojo. I'll mainly be over there, so I won't be quite as active here on Fantendo. Please look at it... and become a user. It doesn't have a logo yet, we're working on putting our logo up in the logo space. It may look small, but the only way it's gonna get bigger is if people JOIN! Thanks. -1337doom



Post here
1337doom My New Stuff

CHECK IT OUT! Charmer Series is awesome. I'm gonna make it better soon, and add Fan-Fiction. What else, you ask? Well, I've started adding Shadow's stuff to Smash Bros. Unite. Also, don't forget to Ask Omegaverse Jake! and go to Omegaverse Corp. Sonic Game? -1337doomzorz 03:22, 26 April 2009 (UTC) Yeah, I know, I said it again. I REALLY want people to contribute to them. I'm trying to make my pages be more edit-friendly, because this is a wiki.



Post here
1337doom CATEGORIES ALL AROUND!

If Cobweb saw this, would he come back? I wonder.... anyway, EVERY PAGE IS CATEGORIZED. So noone make a New Page and not categorize it. I'm so glad it finally happened. Fantendo appears to be improving. Also, don't forget to Ask Omegaverse Jake! and go to Omegaverse Corp. Sonic Game? -1337doomzorz 22:33, 22 April 2009 (UTC)



Post here
1337doom Um... really?

Did... Cobweb really just leave? I... did not expect that. I kinda remember when this wiki was smaller as well. I do think that was better. Then again, that was before I made an account, so I didn't FULLY experience it. Anyway, I do think he's right... it was better before. There are some good things now... userboxes, companies, more... all I know is that hopefully everyone can be the best, just like Cobweb said. I will try to be the best as well. On a lighter note, I'm gonna be more active with games, companies, even categorizing... look forward to some AWWWWWESOME games and fan-fiction. The CHAOTIC 4, anyone?



Post here

HELP Fantendo
By Stelios7
It's A blog by Stelios7!

NOTE: By JesseRoo's request I have started a blog! Also, help is needed on Fantendo Party on the talk page or mine and mini-games, Party Boards and their hosts.
Also, please help with my problem, I thought, when making this template, (For my blog) I assumed it will be OK, You can see the main text isn't in the box. PLEASE HELP ME!. Stelios7/(Zanderzx) From Steli Entertainment 07:04, 16 June 2009 (UTC).

4... Are BACK!
By Stelios7
It's A blog by Stelios7!

1337Doom
By Stelios7
Well, I may not have the power to promote, but 1337Doom I would like to see him a sysop, take a example, he helped my blog templates, he makes great games and will be a great sysop, he is the only active user on the blog, and I may join him and post more blogs!



---

"Do you think 1337doom should be promoted? The days when he had a warning has been long gone now."
He might need to joins the fourms too though.
Community content is available under
CC-BY-SA
unless otherwise noted.