Espio the Chameleon did not originate from fanon, and more information can be found on their respective wiki(s). You may read more about it on the following wiki(s):
Espio the Chameleon
Full Name
Espio the Chameleon
Current Age
16
Gender
Male
First Appearance
Knuckles' Chaotix
"Evil must die! Beware my ninja power!"


— Espio, Sonic Heroes
Espio the Chameleon is a purple anthropomorphic chameleon and an expert ninja from the Sonic the Hedgehog series.
Appearances
Espio makes an appearance in Fantendo Football League, playing for Team Sonic FC.
Espio makes another appearance in Sonic Heroes 2 as part of Team Chaotix.
The chameleon goes for the Eggman in the Olympics as an unlockable character!
Espio is a main and playable character in Sonic Legends. He helps out to save his Chaos Emerald "counterpart".
Gallery
Navigation Templates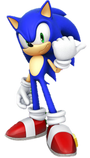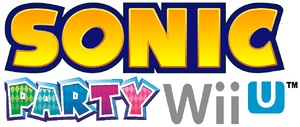 Starter Characters
File:SonicMASATOWG.png
File:TailsMASATOWG.png
File:KnucklesMASATOWG.png


File:VectorMASATOWG.png
Unlockable Characters









Locations
Green Hill | Hydrocity |Mushroom Valley | Ice Cap | Metropolis | Sandopolis | Planet Wisp | Launch Base | Death Egg
Modes
Story Mode | Party Mode | Construction Mode | Options
Bosses
Motobug | Chopper | Mushmeanie | Penguinator | Slicer | Sandworm | Egg Pawn | Metal Sonic | Dr. Eggman
Playable Characters
Base game:







Post-release:








Non-Playable Characters