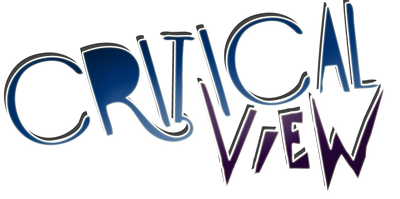 Critical View is a Television Show hosted by Solarrion (t∣b∣c) that reviews the many articles of Fantendo as part of the League of Fantendo Critics / League of Fantendo Critics 2.0 organizations. It features on providing harshly critical improvements to the articles to ensure they can reach their full potential while also commenting on what the article has going for it. The show began on May 16th, 2015 with no end date concluded. It has reviewed a total of 23 articles to date.
Disclaimer: The reviews are of course completely based on only my opinion, if you disagree then you can fight your argument in the comments to enable me to see the argument from your point of view and empathize if need be.
Review Log
5/5: Outstanding
Articles in this category have (in my opinion) no room for improvement and are perfect as they currently stand.
4/5: Great
Articles in this category are really great articles but could have some extra corners polished to become perfect.
3/5: Good
Articles in this category are good and are on their way to becoming success stories. They have some improvements to be made or are not complete to a final state.
Epic Warriors by SuperDuperMarioKirby (t∣b∣c)
2/5: Meh
Articles in this category are really middle of the road. They need quite a lot of improvements or only show the basics of the game with a lack of attention to detail.
Human Devastation by TerrariaBoss (t∣b∣c)
Peter Pika by Sr.Wario (t∣b∣c)
Grab Glove Platform Panic by Sr.Wario (t∣b∣c)
Elementals by TerrariaBoss (t∣b∣c)
1/5: Bad
Articles in this category are lacking in a lot of content and are strapped for detail, making them less desirable than the ones above. They require a lot of improvement if they are wanting to compare to the big leagues.
Aran Leverletto by CryoticYoshi (t∣b∣c)
0/5: Awful
Articles in this category are uninspired and have no details whatsoever. They may also be very basic and have no extra qualities to make it stand out from the crowd. Anything in this category should really be disregarded completely.
Requests
Want your article reviewed? Comment below and you'll be added to the waiting list!
Community content is available under
CC-BY-SA
unless otherwise noted.