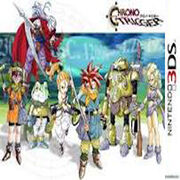 Chrono Trigger Special 3D is a remake from
DS
version of
Chrono Trigger
, but was cancelled.
Story
The story is same.
Reveal
RPG Conference 2010
Whe
n the
3DS
was annouced, Topline Studios and Square-Enix start make a remake for 3DS, in RPG Conference 2010 , as revealed the game , in start the game was called "Chrono Trigger Ressurection" , the demo only have a dungeon of Nizbell II and also a Nizbell 2 boss fight. The demo is released in the internet and he's called, "Chrono Trigger 3D Beta RPG".
GameShow of Second Millenium 2010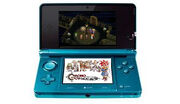 .Two short months between RPG Conference and GameShow , during this time , Topline and Square-Enix make a new demo , this demo have a first quest (to go back in time and save Marle) and after complete this quest , the player automaticlly goes to End of Time , one portal have , this portal called "Nizbell's Dungeon". This demo is suposse to be released in EShop in 2011 but the was cancelled.
Fools' Day Demo 2010
.In April 1st
, in Square Enix site was released a "PC version" of game , but it's a lie , the demo only have the developers (from game) talking about for you enjoy other games. This demo is the only demo for don't be playable on 3DS.
E1+E2 2011
.E1+E2 is a Topline/Square Event in Disney , this demo reveals the real name of the game "Chrono Trigger Special 3D" and a message from creator of the game : Takashi Tokita , he says :
He want make the perfect Chrono Trigger , we will do what we can't in DS and PS1 , a Chrono Trigger smell game.
Brazil RPG Conference 2011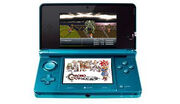 .In this conference , the Zombor boss battle are revealed. This boss battle also reveals another thing 4 players linked.
Cancel
The game have cancelled , because Square Enix finds the idea a little about lame. However , internet fans mixed up the demos and form Chrono Trigger Special 3D - Half-Game.
Community content is available under
CC-BY-SA
unless otherwise noted.