Chrom did not originate from fanon, and the information on this page may not be entirely accurate to their canon. You may read more about this subject in the context of their canon on the following wiki(s):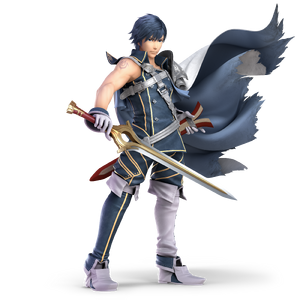 Chrom is a character from the Fire Emblem series. Making his first appearance in Fire Emblem: Awakening, he later appeared as a part of Robin's Final Smash in Super Smash Bros. for Nintendo 3DS / Wii U.
Appearances
Chrom appears as an unlockable character in Super Smash Bros.: Going for Gold. His daughter, Lucina, appears as one of his alternate costumes.
Chrom appears as the main protagonist alongside his daughter.
Chrom appears as a Pair Unit teaming up with Lucina.
Gallery
Navigation Templates
Characters
Community content is available under
CC-BY-SA
unless otherwise noted.