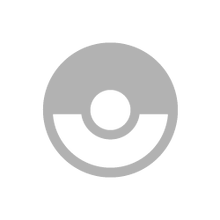 Charizard (リザードン, Lizardon) is a playable veteran in Super Smash Bros. Ultimate. Charizard's return was confirmed at the reveal trailer for the game, where he was one of the first characters announced for the game, alongside Pikachu. Shin'ichirō Miki reprises his role as Charizard's voice actor.
Charizard remains unchanged compared to his Smash Wii U/3DS counterpart. Charizard's new moveset revolves around updated animations and updates rather than new moves.
Changes
Charizard's design is more aligned wth his appearance in Pokemon: Sun/Moon. Charizard is also more vibrant in color.
Charizard has a new idle animation, where it will put his head forward and shake a little. This is similar to Charizard's animation when it goes out of a Pokeball in Pokemon: Diamond/Pearl/Platinum.
Flamethrower is faster and it goes out a bit slower.
Flare Blitz is much stronger.
Rock Smash bounces Charizard in the air a bit when it starts.
Fly now puts Charizard in a new falling animation, where it flaps it's wings and hovers. If the attack button is pressed, Charizard will charge downwards towards the ground.
Community content is available under
CC-BY-SA
unless otherwise noted.