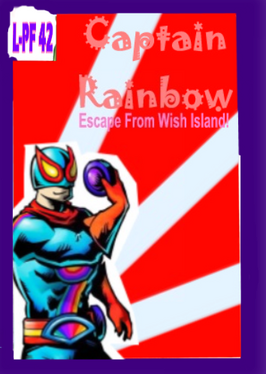 Captain Rainbow: Escape from Wish Island is a game for The Legendary Pop-Fizz 42 and ROC.
ROCU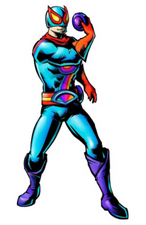 Captain Rainbow
Story
Nick's new TV show is a hit, and he wants to go back to that wishing island to tell his friends, but when he gets there, he finds out that a mysterious force has pulled the island from the planet! It's up to Nick's Alter-Ego, Captain Rainbow, to stop the force, and save the Nintendo characters trapped there!
Characters and their Wishes
Nick/Captain Rainbow has no wish.
Birdo wishes the island would stop moving.
Lip wishes that she wasn't sea-sick.
Lucas wishes that his brother and mother would be alive.
Waluigi wishes to be included in Wario's games.
Q*bert wishes that he could speak English (or Japanese).
Mach Rider wishes he could find his parents.
Ralph wishes he could find enough meat to satisfy him.
Hammer Bro. wishes he didn't owe a debt to Bowser.
Luigi wishes He wasn't neglected by his Brother.
Community content is available under
CC-BY-SA
unless otherwise noted.