Britt Cormeum

♀

Female


⚥

Bisexual
6'2"
190 lbs
38 years old
Human
Britt Cormeum and REO Speedwagon, The Excellent Executors.

INFO

FULL NAME
Britt Cormeum
POWERS
Materia Hand, Air Particle Paralysis, Torque Amplification
BIRTHDAY
9th of September
ALIGNMENT
The Cormeum Family
OCCUPATION(S)
Hitman, Galactic-Class Wrestler
BIRTH LOCATION
Montreal, Canada
CURRENT LOCATION
Zettaton Planet

PREFERENCES

LIKES

| | |
| --- | --- |
| A fair fight, Canada, technical wrestling, experimenting with Materia combos. | |

DISLIKES

APPEARANCES

Britt "Hit" Cormeum is a legendary Galactic-Class Wrestler, being one of the few humans with the honour of fighting for the Inter-Galactic Wrestling Association and having much success with it. After training herself in the art of Aura she learned to manifest a Standing Ripple, REO Speedwagon.
Appearance
Britt
Britt is tall and muscular with chest level black hair and a tendency to wear mirrored shades. She usually wears a black later jacket with the sleeved pulled up, black tear-away pants and combat boots with her wrestling gear on underneath.
REO Speedwagon
REO appears to be made of car parts, particularly engines and gears, with a black trenchcoat and bowler hat thrown on. He has a large scar going diagonally over the engine that comprises his head.
History
TBA
Personality
Britt is respectful and courteous, nearly always keeping a level head whether she's fighting in the ring or disputing over contracts. Despite this she can become deeply vindicated if she feels her or her home planet/country are being dishonoured or disrespected.
Abilities
Britt's abilites primarily come from her Standing Ripple, REO Speedwagon and her Materia Hand.
Britt
Wrestling Prowess - Britt is a wrestler of the Galactic-class, meaning she can fight in technical hand to hand combat in a variety of terrain and levels of gravity.
Rippilite Krunch - An over-the-head belly-to-back piledriver, usually done from an elevated surface. Britt lifts the opponent by their legs over her shoulders, grabbing their head before dropping down onto their shoulders.
Fracking Drill DDT - A Tornado DDT enhanced by REO Speedwagon's ability, Wheels are Turnin'.
Materia Hand - Britt's left hand is a robotic one with 3 Materia Slots, allowing her to channel the energy of up to 3 Materia Orbs.

Red Energy Materia - A Materia that can evoke Red Energy, Britt uses this to add a bit of extra damage to her moves.
Yellow Materia - A Materia that increases your productivity, Britt uses this to strong together multi-hit combos by amplifying her efficiency.
TAGOS Materia - A Materia that evokes TAGOS tokens, Britt uses this to create a weaker, holographic version of a TAGOS fighter who can distract and harass enemies.
REO Speedwagon
Stillness of the Night - REO Speedwagon sends out a wave of energy that paralyzes every air particle in a 3 meter radius, making it extremely difficult for most people to move. Britt often stays just outside of this range and uses the stall time to set up the perfect move to eliminate her opponent with. She often climbs up the edge of the paralyzed air in order to perform high-flying moves out of nowhere.

Wheels are Turnin' - REO revs his engine's, applying large amounts of torque to whatever his hands touch. The larger the object the more torque needed.

Ridin' the Storm Out - REO freezes air particles around Britt's body, creating a bubble shield that moves with her. Athough not very strong it's near-invisible and easily re-applied.
Trivia
Britt is heavily inspired by professional wrestlers, primarily Bret "The Hitman" Hart (Pretty much everything), Nova (The Rippilite Krunch) and Lex Luger (The Metal Arm).
REO Speedwagon is named after the musician with his abilities being named after several songs by him.
Britt is the first and so far only Standing Ripple user to manifest her Ripple without Rippilite.

Overview
Standing Ripple is a concept in the New Fantendoverse used to refer to projections of fighting spirits created by contact with the metal Ripplite. These fighting spirits are created from the hosts' Aura and general will to fight and host incredible but bizarre abilities. These Standing Ripples name themselves, usually off musical artists, and often do not speak or act on their own, but do follow their host everywhere. They have an arguable consciousness; while they can act on their own when not in combat, they do not seem to be consciously aware of their own actions.
Ripplite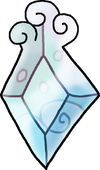 Ripplite is a mineral/metal alloy that can phase light through it to alter it's properties. It is key to being able to produce Standing Ripples. It comes from Vokkskar-created Catalyst Comets that crash into planets. Ripplite can also inversely be used to cut through Standing Ripples. Given it's weak resistance to force, crushing similar to quartzine mineral, it is not good for weapons.
Ocean 11's leader Hammerhead, who has the largest fragment recovered, has used it for monetary gain and on every member of his mob gang.
CHELPRO as corporation has a smaller fragment that they are experimenting with.
Trent Corona has a very small fragment that he uses in the blade of a laser sword known as the Ripple Ripper.
Standing Ripple Users

Sabrine Lee

Juliani Crimsoze

Penny Loafer

Trent Corona

Skimp the Shrimp

Wayne Goldrein

Arthur Magus

Sarah Auvic

Circe Lotte

Angela Kravitz



Robert Tuvillo


Hammerhead

Turbo Crafter



Bienna


Mary Azkaban
TBA
Sarah Needlenam
TBA
Primus



Eddie Warmann




Anubi Arlon


Sabrine Lee
(Hyper Mode)

Phoebe
TBA
Kest Velaxation



Wobbegang

TBA
Britt "Hit" Cormeum
TBA
Norfleet

Turbo Crafter
(Hyper Mode)

Veniz

Gettysburger
TBA
Sarah Needlenam
(Hyper Mode)

Juliani Crimsoze
(Hyper Mode)
TBA
Tucker Elliot
TBA
???
TBA
Hal Jeskin
TBA
Type: Baal
TBA


Bleach Manhattan

TBA


Callum Jackson

TBA
Ana La Ladrón
TBA
Fuega Nitro
Standing Ripples

Alien Ant Farm

65daysofstatic

Gorillaz

Night Drive

Yung Bae

Lemon Demon

Rone

James Bond

BABYMETAL

The Black Queen



Black Caviar


Blackway

Xavier Bluzen



Broken Bells


Digitalism
TBA
Comfortably Numb
TBA
Dead Man's Party



Puddle of Mudd




Children of Bodom


Alien Ant Farm
(Always and Forever)
GHOST DATA
TBA
Smash Mouth
?
TBA
REO Speedwagon
TBA
Logic
Bobby Tarantino//Young Sinatra
TBA
Xavier Bluzen
(Divine Fur)

Carpenter Brut

Silver Scepter
TBA
Comfortably Numb
(Hey You)

65daysofstatic
(Decomposition Theory)
TBA
Flatbush Zombies



Synthetica

TBA
Weezer
TBA
Yeezus
TBA


Ancient Hunters

TBA


Rolling Stone

TBA
Avril Lavigne
TBA
HELLYEAH
Trivia
Standing Ripples are inspired by the concept of Stands from JoJo's Bizarre Adventure. The name of the concept is even a reference to both the shorthand (Stand) and it's meaning (Ghostly Ripple).

One key difference is that if Standing Ripples interact with the environment, they can be hurt and attacked like a normal character. Additionally, they can be seen by anyone.

Standing Ripples could possibly be seen as a new extension of the music numbers that have been present in both the original Fantendoverse and the new Fantendoverse- where as music punctuated pivotal moments in past stories, now they are literally powering characters.
Coincidentally, Standing Ripples and Stands were both introduced in the third "part" of their respective series' on going narratives- Standing Ripples in Phase 3 of the New Fantendoverse and Stands in Part 3 of JoJo's Bizarre Adventure.
---