Big the Cat did not originate from fanon, and more information can be found on their respective wiki(s). You may read more about it on the following wiki(s):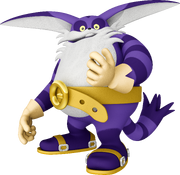 Big the Cat is a big cat (obvious by his name) who is a friend of Sonic the Hedgehog. He is fond of fishing and has a pet frog named Froggy.
Appearances
Big makes an appearance in Sonic Heroes 2 as the leader of Team Big.
Big will appear in the upcoming game, Sonic Final Battle Genesis. He, along with Cream the Rabbit, disbanded from Team Rose (which is now called Team Blossom) because of Amy's rude and bossy behavior, but with the arrival of Rotor Walrus, and Vanilla the Rabbit apparently gone bad, he and Cream join forces with their new ally to form Team Freedom.
He plays for Team Sonic FC in the Fantendo Football League.
Gallery
Navigation Templates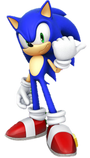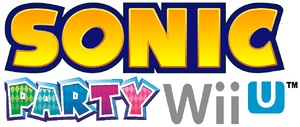 Starter Characters
File:SonicMASATOWG.png
File:TailsMASATOWG.png
File:KnucklesMASATOWG.png


File:VectorMASATOWG.png
Unlockable Characters









Locations
Green Hill | Hydrocity |Mushroom Valley | Ice Cap | Metropolis | Sandopolis | Planet Wisp | Launch Base | Death Egg
Modes
Story Mode | Party Mode | Construction Mode | Options
Bosses
Motobug | Chopper | Mushmeanie | Penguinator | Slicer | Sandworm | Egg Pawn | Metal Sonic | Dr. Eggman
Playable Characters
| Default | Unlockable |
| --- | --- |
| | |
| Alternate Characters | Echo Fighters |
| | |
Assist Characters
| Default | Unlockable | Pokémon |
| --- | --- | --- |
| | | |
Obstacles
Other Characters
Alolan Grimer · Amul · Ann Takamaki · Big Urchin · Blizzy · Bravoman · Buzz-Buzz · Cutiefly · Don-chan · Dragoneel · Fierce Deity · Gil · Happy Mask Salesman · Judge · King · Kissy · K.K. Slider · Litwick · Lloyd · Mappy · Mareanie · Mii · Missile · Morgana · Perry · Pidgit · Pooka · Rabbid Luigi · Rabbid Yoshi · Red Baron · Ribbon · Rowlet · Runner · Ryuji Sakamoto · Sandy · Smasher · Rusty Slugger · Servbot · Sima Zhao · Swanna · Tarosuke · Timmy Nook · Toadsworth · Tommy Nook · Tron Bonne · Valkyrie · Wonder Momo · Ziggy
Collectibles

Trophies

Stickers

Boolossus · Boo Mario · Bowser · Captain Toad · Cat Peach · Chain Chomp · Cloud Mario · Fire Mario · F.L.U.D.D. · Koopa Clown Car · Mega Mushroom · Mario · Penguin Mario · Peach · Propeller Mario · Rock Mario · Toad · Toadette · Waluigi
Birdo · Boo Buddies · Blooper · E. Gadd · Fuzzy · Metal Form · Waluigi · Whomp

Candy Kong · Lord Fredrik

9-Volt · Fauster

Ball and Chain · Deku Leaf · Majora's Mask · Mipha

Abra · Drifloon · Spinarak

Katrina · Mr. Resetti

Adam Malkovich · Arachnus

Nightmare · Noddy · Prank

Mr. Chicken

Back Shield · Centurion · Eggplant Wizard

Disco Kid · Doc Louis · Donkey Kong · Giga Mac · Glass Joe · King Hippo · Little Mac · Von Kaiser

Blue Falcon · Captain Falcon · Pico · Rick Wheeler · Wild Goose

Louie

Pyra

Franklin Badge · Negative Man

Apollo Justice · Franziska von Karma · Miles Edgeworth · Larry Butz · Judge · Phoenix Wright

Dr. Wright · Hammer Slam Bowser
Devil · Dr. Wright · F-Type · Rusty Slugger · Zethia
Playable Characters
Base game:







Post-release:








Non-Playable Characters