Developer(s)


Publisher(s)
Platform(s)



Genre(s)
Action/Platform
Release Date(s)
April 14th, 2022
Age Rating(s)
Battlegrounders is a open world action 3D platformer developed by The John Studios along with Square Enix and published by the latter company for PS4, Xbox One, and PC (via Steam).
Plot
In the world of Alamalga, there where 11 Gods who created the planet using their powers of each element. They where Apollo of Fire, Hephaestus of Gear, Shiva of Ice, Olgros of Leaf, Merlin of Magic, Praxina of Shadow, Shun of Spirit, Ginevra of Water, Odin of Wind, Yang Xiong of Thunder, and Marvs of Earth. The gods have sealed a mysterious, yet evil god named Hydra, who is the element of Devil for his betrayal. Thousands of years later, the world is populated by people of each race with each element. One of those people is Natsume, a wandering ninja who must discover her untold past by traveling with other elements to form a group called the Battlegrounders in order to stop Element Master from reviving Hydra while at the same time rescuing 11 Souls the gods created as sources of power. Throughout her adventure, Natsume discovers new places, fighting bad guys who works for Element Master called Hydra Army, and completing side quests like winning the prize for Smash Brethen Lol Tournament. It is also discovered that she was a potential sacrafice to revive Hydra when she was a newborn, but was thankfully saved by a mysterious woman, who calls herself "The One with a Cipher Sword" and was taking cared by her master. Before her confrotation with Hydra himself, it was eventually revealed that "The One with a Cipher Sword", is actually her mother Nene, a famous ninja who everyone thought she was killed by one of Hydra's henchmen Mani. She and Natsume, combining with the powers of the souls, managed to vanquish Hydra and his Soul W once and for all, restoring peace to the world. Natsume and the others went back to their origin places, but not before asking her mother to stay with her since she hasen't seeing her since she was born, but dissapeared in a cloud of peach blossoms, indicating that Nene ascended to the afterlife shortly after the departure.
Gameplay
The gameplay takes heavily inspiration from Skylanders: Spyro's Adventure. Each character has a primary and a secondary attack, has their own special ability (must be filled when defeating an enemy, or getting hit by them) with assigned elements, and learn upgrades by leveling up after gaining enough experience from monsters. Unlike Skylanders, it is not a Toys-to-life game since it has a open world field to it, has a third function that reserves for status changing, the orbs are removed so the player can automatically give exp boost after defeating a certain monster, and is more in the style of Final Fantasy XV.
The player can equip many items as its can to become stronger, more defensive, or faster by buying in the shop, a monster can drop a random item after being defeated, and in dungeons and other places that has many treasures in it.
The stats has 7 types:
Health: How high their health is.
Strength: How strong the character is.
Defense: Made the character resistant to physical attacks.
Special: Can peform a strong magic attack if its higher.
Agility: How fast the character is
Luck: Has a high chance of dropping rare items from monsters.
Critical Hit: Multiples the damage based on the agility.
Modes
New Game
Load Game
Options
Extras

Art Gallery
Minigame Collection
Boss Gautlet

Easy Gautlet
Normal Gautlet
Hard Gautlet
Controls
PS4
X - Jump, press X again for a double Jump (Based on their height and weight, certain characters can do a double jump like Natsume, and some don't like Cain)
Triangle - Status Changing (like Chef Hi-Jo's Quick Ratio)
Square - Primary Attack (like Natsume's Shuriken)
Circle - Secondary Attack (like Magmass' Rock Bottom)
Analog Stick - Walking and running
D-Pads - Taunts
Option - Pause
L1 and L2 - Dodge (left for L1, right for L2)
R1 and R2 - Special Ability (only actives if the gauce is filled up)
Xbox One
A - Jump, press A again for a double jump
Y - Status Changing
X - Primary Attack
B - Secondary Attack
Analog Stick - Walking and running
D-Pads - Taunts
Start - Pause
Shoulder Buttons - Dodge (left for the left shoulder, and right for the right shoulder) and Special Ability (press both of them at the same time when the gauce is filled)
Steam
A - Jump, press A again for a double jump
C - Status Changing
Z - Primary Attack
X - Secondary Attack
Arrow keys - Walking (double tap it for running)
1, 2, 3, and 4 keys - Taunts
Enter - Pause
Q and W - Dodge
Shift - Special Ability
Characters
The characters are represented in each element. You start off the game with Natsume of the Shadow element, but progressing the game you have another character of that said element joining you in the adventure.
Praxina
Elemental Shadow
Character
Bio
Stats

Natsume
A wandering ninja who lives on her master's house trying to find lots and lots of coins due to the financial problems the master is facing until she was choosen to be a hero by accident. She is a little serious yet, she feels great of her skills she learned throughout the years. Her past is unknown and is the reason she must find out.
Health 130
Strength 80
Defense 75
Special 70
Agility 110
Luck
70
Critical Hit
60

Arsène Lupin
A very rich gentleman thief who steals precious jewelry and keep it in his gigantic locker full of treasures.
Health 100
Strength 60
Defense 70
Special 100
Agility 80
Luck
105
Critical Hit
75

Skullhead
A four-armed mutated skeleton that has incredible amount of strength despite not having flesh.
Health 220
Strength 130
Defense 50
Special 45
Agility 65
Luck
30
Critical Hit
100

Dr. Buio
A medical scientist-turned chemical maker who make experiments on making new stuff like Calcionium and Jorfalox.
Health 180
Strength 30
Defense 80
Special 125
Agility 50
Luck
65
Critical Hit
35

Madhead
A clinically insane man who has spent a large amount of time on a anbandoned mental institution hoping to find a cure for his condition.
Health 140
Strength 70
Defense 115
Special 20
Agility 70
Luck
55
Critical Hit
55

Shadow Man
A mysterious creature borned out of the shadows of the city who can morph into anything and anywhere at will.
Health 90
Strength 55
Defense 80
Special 95
Agility 80
Luck
60
Critical Hit
95

"The One with a Cipher Sword"
A mysterious woman with cybernetic armor and a chiper sword, hence her nickname. No one really knows who she actually looks like behind her helmet, but Natsume feels that she met her before. She is playable right before the battle against Elemental Master.
Health 170
Strength 120
Defense 125
Special 115
Agility 105
Luck
85
Critical Hit
110
Apollo
Elemental Fire
Character
Bio
Stats

Magmass
A rock monster made out of magma who is really slow, but is defensive and throw lava from his body.
Health 240
Strength 125
Defense 110
Special 50
Agility 15
Luck
50
Critical Hit
40

Huo Hou Wang
A monkey trained by monks who are best for their fire skills. He prefers not to talk about his past and wears his trusty pole, which he can extend to fight his enemies.
Health 150
Strength 140
Defense 40
Special 95
Agility 120
Luck
70
Critical Hit
65

Flare Neji
A fire user magician who lacks experience on social, but very great on creating fire attacks with his wand.
Health 125
Strength 60
Defense 90
Special 110
Agility 70
Luck
75
Critical Hit
85

Kamikaze Bomber
He is the master of Jisatsu o Yakusuru, a type of martial art that involves his race commiting suicide to blast on their enemies.
Health 45
Strength 80
Defense 150
Special 80
Agility 100
Luck
25
Critical Hit
110

Thadeus
A rage inducing sheep who throws a lot of temper tantrum every now then. He might be strong, but he lacks skills of dodging.
Health 135
Strength 100
Defense 75
Special 65
Agility 80
Luck
90
Critical Hit
65

Pyro
A humanoid made of fire that was originally part of Element Master's crew. He is a bit of a prankster and likes to make fire puns, which are unfunnt.
Health 160
Strength 70
Defense 70
Special 135
Agility 110
Luck
80
Critical Hit
60

GX-370
A very tall robot powered up by nitrogen, which gave him more fire power at the cost of taking 4 hits before exploding.
Health 270
Strength 90
Defense 130
Special 100
Agility 40
Luck
75
Critical Hit
70
Olgros
Elemental Leaf
Character
Bio
Stats

Golem
A standard rock monster with a sword impaled on his back, which he uses it during tough battles.
Health 310
Strength 150
Defense 130
Special 25
Agility 25
Luck
60
Critical Hit
15

Eyeshroom
A psychic mushroom who is capable of seeing the future and move objects with his psychokenisis.
Health 145
Strength 40
Defense 75
Special 125
Agility 70
Luck
115
Critical Hit
55

Pinocchio
A wooden puppet created by Geppetto using a mechanical soul created by himself due to being single and wanted a son. Athough he acts like a 6 year old kid, he does understand the combat and packs a punch.
Health 100
Strength 105
Defense 85
Special 70
Agility 100
Luck
60
Critical Hit
80

Chef Hi-Jo
From the country of Hi-Ho, he is the greatest chef of his race due to his incredible experencie on making food for decades and people admire him.
Health 125
Strength 80
Defense 100
Special 70
Agility 60
Luck
55
Critical Hit
130
Shiva
Elemental Ice
Character
Bio
Stats

Snowy
A light blue bear wearing winter clothes, he rather prefer playing snow fight with his relatives than fighting. But that dosen't mean he can't fight.
Health 140
Strength 75
Defense 90
Special 65
Agility 100
Luck
95
Critical Hit
50

Snow Queen
A tsundere ice queen who mastered her powers thanks to her powerful staff.
Health 165
Strength 70
Defense 80
Special 125
Agility 85
Luck
70
Critical Hit
75

Cool Cube
A big, resistant, but slow cube of ice that does nothing but stare to its enemies before freezing them to death.
Health 85
Strength 50
Defense 250
Special 60
Agility 50
Luck
110
Critical Hit
95

Everest
A gigantic ancient turtle that roamed the planet thousands of years ago. Due to its size, he is incredibly hard to kill.
Health 455
Strength 145
Defense 105
Special 70
Agility 30
Luck
70
Critical Hit
55
Marvs
Elemental Earth
Character
Bio
Stats

Cain
A big ancient golem and the yourger brother of Abel. Athough slow, he is very strong, so strong that he delivers a big strike with one single fist.
Health 335
Strength 200
Defense 40
Special 60
Agility 70
Luck
110
Critical Hit
60

Sandpion
Sandpion's armor made it resistant to elemental fire and gear. He might not be smart, but he sure make a pinch to his enemies.
Health 175
Strength 120
Defense 120
Special 50
Agility 80
Luck
65
Critical Hit
100

Ishtar
The current Queen of Egytopia. She made her home great again after suffering a terrible war against Mastrodomus' army. She may be ego, but she has the power to command her servants.
Health 150
Strength 70
Defense 95
Special 150
Agility 80
Luck
90
Critical Hit
20

Mountaineer
Mountaineers are a species of lizard-like creatures that can be ride for transportation. This one actually wanted to join on their journey after Natsume saved her family from Otto Wutanfall, who wanted to kill them for food.
Health 225
Strength 105
Defense 135
Special 80
Agility 100
Luck
60
Critical Hit
90
Ginevra
Elemental Water
Character
Bio
Stats

Kraken
The supreme lord of the sea who helped the Goverment solving the water plague problem, it is all thanks to his tentacles.
Health 225
Strength 115
Defense 60
Special 85
Agility 75
Luck
40
Critical Hit
80

Sarah
Daughter of Kraken who wants to explore a new world than stay. She attack her enemies with her tail and can control water.
Health 130
Strength 95
Defense 75
Special 115
Agility 110
Luck
80
Critical Hit
65

Mr. Splash
Sarah's bodyguard hired by Kraken to keep on eye on his daughter. He fights with his trident.
Health 145
Strength 95
Defense 105
Special 60
Agility 80
Luck
60
Critical Hit
125

Grox
A golem made of seaweeds and rocks from water. It has a defect that prevents him to keep fully alive.
Health 325
Strength 145
Defense 125
Special 105
Agility 40
Luck
70
Critical Hit
70

Chevalier Louie
A gentleman lobster with a massive claw that can shoot water shots at a 75mph.
Health 85
Strength 105
Defense 90
Special 135
Agility 65
Luck
70
Critical Hit
55

Shui Long
The legendary dragon born from the ocean hundreds of years ago. He is fast, strong, and intelligent.
Health 180
Strength 100
Defense 100
Special 100
Agility 115
Luck
95
Critical Hit
65
Shun
Elemental Spirit
Character
Bio
Stats

Sakura
This happy-go-lucky ghost had caused so much trouble in Pumpkin Land in the past, but she is now redeemed. While she is still mischievous in all, she wanted to create her own festival to celebrate her heritage as the princess of Haruka Castle.
Health
115
Strength
25
Defense
80
Special
160
Agility
70
Luck
115
Critical Hit
70

Terror Sludge
A mysterious goo-like creature that can manipulate its own body to create frightning creatures. He also communicate telepatically.
Health
190
Strength
80
Defense
120
Special
110
Agility
90
Luck
60
Critical Hit
80

General Zano
The general of Bakachio and Miss Theory's right half. With his gigantic head, no small lackies has the chance to defeat him.
Health
650
Strength
110
Defense
25
Special
50
Agility
70
Luck
95
Critical Hit
30

Dogu Yurei
A mysterious statue brought to life by magic. It is very defensive and can grant wishes to anyone for one use.
Health
125
Strength
50
Defense
300
Special
65
Agility
25
Luck
200
Critical Hit
100

Zerita
Her original body was cut in half by one of Element Master's minions Barbariccia years ago, but she was ressurected by Dr. Flink, giving her a mechanical arm and a scarf.
Health
155
Strength
125
Defense
65
Special
60
Agility
130
Luck
75
Critical Hit
105
Merlin
Elemental Magic
Character
Bio
Stats

Vibgyor
A silent painter who paints magnificent paintings and put them on her collection. She may not be interested in fighting, but she joins the Battlegrounders for a purpose: Looking for inspiration of her next painting.
Health 105
Strength 50
Defense 80
Special 130
Agility 65
Luck
80
Critical Hit
75

Kobra Magika
A friend of Hi-Ko who also lives in Hi-Ho. He dosen't tell where he came from, but he does tell that he experienced a little bit of Black Magic that his friend created.
Health 155
Strength 80
Defense 70
Special 105
Agility 110
Luck
55
Critical Hit
40

Miss Theory
The leader of the Pyramid Organization and General Zano's left half. She is very calm and respectable to her members and others.
Health 135
Strength 55
Defense 115
Special 130
Agility 80
Luck
60
Critical Hit
85

Peter Pan
A kid who lives on a mysterious island with a army of kids wearing animal clothes called The Lost Boys. He prefers to play with other kids and have fun flying all over Alamalga.
Health 110
Strength 105
Defense 55
Special 80
Agility 160
Luck
95
Critical Hit
75

Sage Hi-Ko
Another one of the Hi species from Hi-Ho. He is an expert on Black Magic, an alternative to Magic he created for himself. He can be inpatient though, so don't waste his time.
Health 170
Strength 30
Defense 90
Special 95
Agility 60
Luck
140
Critical Hit
100

King Arthur
An honorable knight who had fought dangerous monsters before. With his weapon, The Excalibur, cuts the monster in half with no problem. He is the leader of his group, The Round Table.
Health 275
Strength 140
Defense 125
Special 110
Agility 60
Luck
50
Critical Hit
95
Hephaestus
Elemental Gear
Character
Bio
Stats

Sir Gawain
Son of King Arthur and a member of the Round Table. While he is a weaker version of his father, what did he have is his agility, able to slash his foes very fast and dodge attacks thanks to his short height.
Health 165
Strength 120
Defense 105
Special 60
Agility 100
Luck
75
Critical Hit
90

Claudius
One of the Guardians of his dead master, who reawakens from his slumber and find out what happened to him. With his shield, he can reflect projectiles without a single scratch.
Health 100
Strength 70
Defense 450
Special 20
Agility 60
Luck
50
Critical Hit
70

Zhelezo
A farmer who used to be a member of the Dark Falcon Party. He equips with his sickle and hammer to cut off grass and create various objects.
Health 400
Strength 130
Defense 100
Special 40
Agility 55
Luck
90
Critical Hit
35

Quasher
A very very dumb bird who has no idea what he is doing. It doesn't mean he is useless, because he got a massive arm with incredible amount of strength on his disposal.
Health 70
Strength 300
Defense 90
Special 25
Agility 40
Luck
50
Critical Hit
60

Pan-Pizza
A radio broadcaster famous for his podcast called Pizza Party Podcast, where he talks about stuff with guests for an hour. What people didn't realized is that he is obsessed with goth people.
Health 140
Strength 110
Defense 60
Special 110
Agility 75
Luck
140
Critical Hit
20

Playstation (Playstation 4 Exclusive)
Created by highly advanced intelligent nerds, this robot has the ability to control his chi from his engine located to his chest and release it. The nerds call him Playstion from a slogan made by Microgames, which says "If you want to play games on your system, you need to play the station!".
Health 170
Strength 150
Defense 125
Special 70
Agility 65
Luck
70
Critical Hit
80

Xbox (Xbox One Exclusive)
A gigantic robot equipped with two arm cannons that fires plasma spheres at 8mph, but its very slow. He got his name by combining the letter X, and the word Box, likely referring to boxing.
Health 170
Strength 70
Defense 125
Special 150
Agility 65
Luck
70
Critical Hit
80
Odin
Elemental Wind
Character
Bio
Stats

Fujin Man
A superhero who can create winds with his breath and blows his enemies with his Wind Punch. His true identity is unknown.
Health 155
Strength 130
Defense 85
Special 75
Agility 125
Luck
80
Critical Hit
70

Cloudy Jack
Fujin Man's sidekick. He may be inferior to him, but one thing he got is his muscles and brains, which he uses them to beat his enemies and resolve puzzles.
Health 250
Strength 175
Defense 100
Special 40
Agility 70
Luck
60
Critical Hit
90

Griffbot
A robotic recreation of the legendary Griffin with enhancements, such as the ability to scan on targeting foes, but can also see darkness thanks to its bulb-like tail.
Health 190
Strength 100
Defense 135
Special 80
Agility 75
Luck
50
Critical Hit
60

Balthier
A wizard expert on not only tricks, but also the master of wind. He is able to manipulate gusts of wind to create a huge tornado to wipe out his foes.
Health 95
Strength 20
Defense 80
Special 125
Agility 95
Luck
105
Critical Hit
70
Yang Xiaong
Elemental Zap
Character
Bio
Stats

Raijin Man
An anti-superhero who creates thunderbolts with his fists. He is Fujin Man's brother and like him, his true identity is unknown.
Health 155
Strength 115
Defense 105
Special 85
Agility 115
Luck
70
Critical Hit
85

Zappitroid Twins
Two twins working for Raijin Man. They are known to generate electricity to each other with their plug like arm so they can be much faster for a limited amount of time.
Health 130
Strength 80
Defense 110
Special 110
Agility 140
Luck
30
Critical Hit
65

Thunder Magnetica
A floating device who dosen't seem to have any personality, but it can protect itself from fire and absorb lightning to power up itself. Oh and has faces similar to Tragedy (blue) and Comedy (red) that can react differently to it.
Health 220
Strength 70
Defense 170
Special 70
Agility 60
Luck
130
Critical Hit
100

Unten
Coming from a big village of bear-like beings, he mastered the power to control eletricity, but not that much due to his clumsyness.
Health 125
Strength 140
Defense 130
Special 100
Agility 85
Luck
60
Critical Hit
60
Bosses
Character
Bio
Element
Voice Actor

Emeralditan
A gigantic turtle-like monster with an emerald shell. Acts as the first boss.

N/A

Kerumo
A big, stinky sumo frog who can resist to almost anything thanks to his big belly, but not the Elemental Magic.

Frank Welker

Barbariccia
A demon who is the master of wind, but he is untrustful because he is actually one of Element Master's Minions. He wields his trident and uses it to kill Zerita years ago.

Jess Harnell

Pincers
A dangerous bug-like creature who can tear apart any place he goes with his teeth.

N/A

Otto Wutanfall
An ex-member of the Dark Falcon Party who joined the Hydra Army in exchange for money and tons of weapons. He equips his trusty shotgun as he is not great at fighting with his bare hands.

Dee Bradley Baker

Pyro
Before he joins the party to fight the Hydra Army, he used to be a member of it. 

James Arnold Taylor

Abel
Cain's older brother. Unlike Cain, he is very abusive, cynical, and his disinterest of humans and other creatures that aren't robots. When he joined the Hydra Army, his new goal is to destroy his brother.

Alex Ness

Snapper Jaw
A dangerous shark-like creature with a very huge mouth that can shred everything without hurting his teeth. He was sent by Element Master to shred Atlantica into pieces.

Liam O'Brien

You-mo-kama-ta
This mysterious monster of unknown origin caused quite alot of disturbace to the residents of Pumpkin Town, likely due to its eye that never closes and choke its victims for fun.

N/A

Blastosaur
A giant dinosaur robot created by Dr. NoBrains in order to cause much chaos as possible to the Beorn Village.

Mark Hamill

Captain Hook
The leader of his pirate crew and a fellow member of Element Master. He used to be alive and was a Shadow Element until he got eaten by the Crocodile, then brought to life as a ghost by Element Master to continue hunting for treasure.

Corey Burton


Gnasty Gnorc
A big, brute monster who is the leader of a group of Punks. His true name is Nikolai, but was given his nickname as Gnasty Gnorc by his minions due to his appearance and the brute strength of his weapon, The Leviathan.

Fred Tatasciore



Experiment
This unnamed monster has the ability to change forms. The tentacle form uses Special attacks, while his fist form uses Strength attacks.

N/A

Anath
A ruthless and cruel human who only cares about revenge. She is an expert on dark magic and can summon numerous monsters with her book.

Christine Marie Cabanos

Nega Natsume
A reflection of Natsume created by Element Master. She has all the moves Natsume has learned over the course of her adventure. Unlike her, she is very cold and contains a hatred towards her.

Ashley Johnson

Ginger General
A high rank member of Hydra Army who happens to be a big gingerbread man. Despite his rank, he appears to be childish and dosen't want to dissapoint Element Master.

Richard Steven Horvitz

Máni
First appearing very early in the game, he is a mysterious shadow person in a red coat who predicts the future, a forshadowing in the later game. It later turns out to be a member of Hydra Army and he also knows where Natsume's mother was, much to her anger and confusion. Unlike other bosses, he dosen't stay dead, and instead dissapears out of nowhere, indicating that he will return one day.

Steve Blum

Element Master
An evil wizard who is half man, half woman. He/She uses Fire for man and Ice for woman against anyone who obey him/her. He/She plans to revive Hydra with a sacrafice so the god will awaken from his slumber and cause the end of the world.

Gregg Berger (Male)
Erin Fitzgerald (Female)

Hydra

Hydra (Second Form)

Hydra (Third Form)
The 12th forgotten God who is the creator of the Devil Element and use it so he can corrupt the world with an iron fist. Luckily he is sealed away by the 11 Gods for his betrayal. Now that he is awakened by Element Master via his/her sacrafice, the heroes had no chance of defeating him. He is also the creator of Soul W.

Christopher Corey Smith

Bahamut
Often reffered to as the King of Dragons, he is a wise beast who challenges people to a tough match, so that they become stronger, but they always failed due to his powerful magic. He is an optional boss and can be found in The Temple of Dragons. Defeating him will upgrade the party.

Fred Tatasciore

Madotsuki
A silent girl who only communicates with sound effects. She also never open her eyes, probably due to her syndrome, but she can sense the movement when someone is attacking her. She can be encountered after 4 rounds of the Smash Brethen Lol Tournament.

N/A

Ib
This mysterious girl is the undisputed champion of Smash Brethen Lol Tournament due to her unpredictable and powerful moves she pulls off with her paintings. Can be encountered after completing 9 rounds of the Tournament and she is considered to be the second hardest boss next to Double Face. Defeating her will make the player the Champion and recieves a prize of 110.500 Zenny.

Maaya Uchida


Double Face
A multicolored human who works for a "Secret Society of Destroyer" (or SSOD for short). He is regarded as the best member due to his political history and wantes his master to "Reset the World". He is unreleated to the Hydra Army, which must be a forshadowing on what's to come in the future. He is an optional boss that can be founded in the final floor of Element Master's Castle after defeating Element Master itself. He is the only boss not to have a assignment to any element. Defeating him will drop a multicolored ball that maximize the level up to 100.
Unknown
Richard Epcar
NPC
Character
Bio
Voice

Professor Nemo
An intelligent professor who works at the University of Apollo as a science teacher. He is also used to be Dr. Flink's lab assistant in his early years.
Carlos Alazraqui

Dr. Flink
An old scientist who spends a majority of his time building machinery and harmless robots for three decades. He is also the one who brought Zerita back to life.
Alan Oppenheimer

Morgana
She is the current Queen of Flower City and a very kind one. Despite the fact that she hates fighting, she gives instructions to her guards (including her trustful guardian Lancelot) to defend the city from invasion.
Tress MacNeille

Geppetto
Pinocchio's father who started a Wood business and found great success all over Machinatropolis, yet he became an old virgin man as the years goes and wanted a son, so he creates a wooden child, then builds a mechanical soul (a blue sphere) to put it in, thus creating Pinocchio.
Jeff Bennett

Lancelot
Morgana's trustful guard who wields a big lance, hence the name. The problem is his huge ego, as he don't care about teammate and prefers to look at himself and fight against the monsters. It is later revealed that he used to be an ex-member of the Round Table due to his aformentioned ego, but he has since apoloziged King Arthur and rejoined the group at the end of the game.
Mr. Lawrence

The Round Table
A group formed by King Arthur as a form of assemblence against Element Master, who has battled with him/her since 2 decades ago to prevent Hydra's ressurection from happening. It consists of 15 Knights who are, King Arthur (the leader), his son Sir Gawain, Lancelot, Gareth, Galahad, Porthos, Athos, Aramis, Mephisto, Benkei, Balsamine (the only female of the group), Anuket, Razor, Ywain, and Thordan the 3rd. Since Lancelot left the group, he was replaced by Ywain the Bastard.
Eric Idle (Arthur)
John Cleese (Galahad)
Mr. Lawrence (Lancelot)
Sean Bean (Gawain)
Peter Dinklage (Gareth)
Kevin Michael Richardson (Benkei)
Jess Harnell (Anuket)
Vicent Tong (Mephisto)
Hedy Burress (Balsamine)
Scott McNeil (Razor and Ywain the Bastard)
James Patrick Stuart (Ywain)

Hiro
An 88 years old man who runs a Martial Art Dojo for 5 decades. He is Natsume's master who teaches her how to be a ninja, as he used to be one of them. Before he dies, he told Natsume a bit of her past. When he was young, he was greeted by "The One with a Cipher Sword", who rescued an infant Natsume from Element Master and told him to raise her, which he accepts.
James Hong

The Wonder Three
A group led by three teenagers from the streets, they are Waddlopher, a short-tempered Waddle Dee-like creature wearing a cap and a enchanted sword, Ocho, a red Spanish-speaking cyclops robot who almost loves everything due to a malfunction on his chip, and their leader Izira, a French-speaking human girl who is incredibly intelligent, in fact, there was a rumor that she solved an impossible equasion when she was 5 years old.
Chris Niosi (Waddlopher)
Carlos Alazraqui (Ocho)
Lisa Caruso (Izira)

Mr. Smee
Captain Hook's stupid, yet entertaining partner. Athough rarely, he is shown to be a good cook.
Jeff Bennett
An evil scientist who works for Element Master, as well as being Dr. Flink's rival. He speaks in gibberish most of the times, and when he actually talks, he stutters instead.
Billy West

Antonio Cavares
One of the residents of Pumpkin Town, he is a skeleton teacher near the Spooky High School where he teaches about the history of this world. In the past, he used to be a juggler and was nicknamed Maestro de Fuego due to being a Fire Element previously before retiring that position. He has a wife and a daughter named Maria and Camilla.
Carlos Alazraqui

Jack Pumpkinhead
He is a lonely citizen who one day wanted to become the next entertainer of all Pumpkin Land. He stumbles upon Natsume and ask her to help achiving his dream, to which she accepts.
Chris Sarandon

Adam
The first robot created by the Gods. He is very kind and gives helpful advices to progress the game further.
William Shatner

Eve
Adam's wife born from one of his parts. She acts as the mother to all robots, and the one who gave birth to Cain, Abel and Seth. Like her husband, she is also kind.
Kelly Sheridan

Seth
Adam and Eve's third child. Unlike his brothers, he appears as a giant multicolored head and its the main core of Machinatropolis.
Jess Harnell

Hanzo
An old beorn who is born blind, but he can sense every single moves he heard without seeing it. He also appears to be "The One with a Cipher Sword"'s master due to his similar moves his apprentice peforms.
Hoon Lee

Mister Doug
An old librarian dog who runs the Ninjopia Library for many years. He is a close friend of Hiro and teaches Natsume the secret techniques of a ninja.
Mark Hamill

The King
A king who owns Smash Brethen Lol, a Tournament founded by Mr. Antilope for thousands of years. He is jolly and also quite a badass as its shows beating a Yeti with thousands of punches. He enjoys eating stuff and always carries around his signature goblet.
Mark Berry

I.M. Meen
A crazy-looking man who is revealed to be the previous owner of Ninjopia Library before Doug. He hates children by calling them "Goodie-goodies" due to his embarassing past as a teen-adult. He is The King's right handed man and also happens to have magic for some reason despite not being a wizard.
Peter Berklot

Boney
The Servbots of this game. These small skeleton-like creatures appears as save states and also shopkeepers too in some places. There also The King's minions as he tell them what to do for the Smash Brethen Lol Tournament. Completing the side quest will unlock different costumes for him based on Smash Bros. Lawl characters.
Trey Parker and Matt Stone

Bentley
A yeti living in the caverns of Mount Frozen. Unlike other Yetis, this one is helpful, strong and intelligent as he can destroy giant snowballs and frozen blocks with his club. He also has a younger brother named Bartholomew, who is having a vacation to the Mermaid Shore.
Fred Tatasciore

Tomas
An elder dragon from a faraway world and a member of the Council of Hope. He lost some of his powerful spells years ago due to old age, but he is a former traveler with King Arthur in the past. He is currently teaching a cerain purple dragon some of his strongest magic powers.
Jess Harnell

Allashob
A member of the Council of Hope. He is some sort of alien/robot hybrid that morph into a ball and devastate his foes. He is also a little insane.
Roger Craig Smith

King Odemus
The leader of the Council of Hope. He determines to help people who suffer from the attacks of Element Master's army. He is also used to be King Arthur's voice of reason during his travels.
Jack Angel

Maxwell Glob
He is the owner of the Ripto's cafe on Machinatropolis. He is an obese man who used to be a former traveler with King Arthur and he had the power to bounce like a ball to attack the monsters.
Roger Black

Zapperman
The legendary superhero of the entire Alamalga world and Raijinman and Fujinman's master since they share their powers with him. His true identity is unknown, but according to some sources, his name is Joe Siegel.
Clancy Brown

Alucard
The immortal vampiric son of Lord Dracula and Liza. He is Balsamine's main butler and was tasked to protect her infant daughter Lily from dangerous threats while she was away.
Troy Baker
Gods of Creation
They are 11 Gods who created the planet Alamalga via their powers of each element: Apollo (Possibly the leader), Hephaestus, Shiva, Olgros, Merlin, Praxina, Shun, Ginevra, Odin, Yang Xiong, and Marvs. They have also created a prophecy that a hero must be the chosen one to defeat Hydra, who where betrayed by him for his evil intents.
Kirk Thornton (Apollo)
Robin Atkin Downes (Haphaestus)
Renee Faia (Shiva)
Richard Epcar (Olgros)
Dan Castellaneta (Merlin)
Kelly Sheridan (Praxina)
Kong Kuwata (Shun)
Amy Shiels (Ginevra)
Clancy Brown (Odin)
Ken Jeong (Yang Xiong)
Matthew Mercer (Marvs)

Soul R
A black soul of the Shadow Element created by Praxina. He is often silent and teaches Natsume to peform quick dodges at the beginning of the game when you rescued him. He is also a friend of Soul S.
Troy Baker

Soul A
A orange soul of the Fire Element created by Apollo. She is boy-crazy and playful, to the point that her fellow Souls found her a bit annoying. She teaches Natsume to counterattack monsters.
Tabitha St. Germain

Soul F
A green soul of the Leaf Element created by Olgros. She is calm, kind, and all cares about nature. She teaches Natsume to aquire her inner focus.
Veronica Taylor

Soul T
A light blue soul of the Ice Element created by Shiva. She is the most serious of all Souls and a friend of Soul A. She teaches Natsume to unleash her Special Ability which is unlocked once you rescue her.
Ashleigh Ball

Soul E
A grey soul of the Wind Element created by Odin. He is emotionless and almost lifeless like a doll.
Dee Bradley Baker

Soul N
A white soul of the Water Element created by Ginevra. A well respected member of all Soul and acts like their leader.
Dave Mallow

Soul P
A dark grey soul of the Spirit Element created by Shun. Like Soul A, she is also playful, but not too much. She teaches Natsume to communicate with dead people and ghosts upon entering Pumpkin Town.
Michele Knotz

Soul V
A black soul with a weird hat of the Magic Element created by Merlin. A clumsy and shy soul who, while having strong magic, leaves him incapable.
Melissa Disney

Soul C
A blue soul of the Gear Element created by Hephaestus. A fellow friend to Soul V who is loud, but proud to himself.
John Snyder

Soul S
A brown soul of the Zap Element created by Yang Xiaong. A wise and coragous soul who influences a person when he partners up with.
Denis Akiyama

Soul W
An orange and flesh soul of the Devil Element created by Hydra, which acts as a secondary antagonist. A cruel and psychotic soul, he debuts right before Natsume and the gang fought Pyro and claims that his master has unlimited potential and there's nothing they can do once his master awakens.
Paul Dobson

Soul O
A red Red Soul that is not created from the Gods, but it follows with Double Face, suggesting that he was created by the SSOD and like Double Face, he has no assignment to any element.
N/A
Locations
Homes
Light Grass Area


Ninjopia
Residents
Sand Area
| | | | |
| --- | --- | --- | --- |
| Egytopia | Dynasty Desert | The Big Wild West | Temple of Dragons (Optional Location) |
Residents
| | |
| --- | --- |
| Egytopia | The Big Wild West |
Snow Area
| | |
| --- | --- |
| Freezonia | Colossus |
Residents
| | |
| --- | --- |
| Freezonia | Colossus |
Dark Area
| | | |
| --- | --- | --- |
| Pumpkin Land | Apocalyptic Ruins | Vulcanius |
Residents
| | | |
| --- | --- | --- |
| Pumpkin Land | Apocalyptic Ruins | Vulcanius |
Grassy Area

Machinatropolis

Flower Town

Hi-Ho

Beorn Village

The Council of Hope

Smash Brethen Lol Tournament
Residents
| | | |
| --- | --- | --- |
| Machinatropolis | Flower Town | Beorn Village |
Blue Area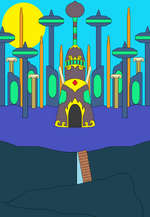 Atlantica
Residents


Atlantica
Red Area
| | | |
| --- | --- | --- |
| Bakachio | Corrupted Realm | Element Master's Castle |
Residents
Places
Light Grass Area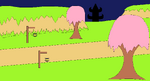 Sakura Passage (Located in Ninjopia)
Sand Area
| | | |
| --- | --- | --- |
| Mirage Desert (Located in Dynasty Desert) | Dynasty Ruins (Inside Dynasty Desert) | Indian Village (Located in The Big Wild West) |
Snow Area
| | |
| --- | --- |
| Mount Frozen (Located in Colossus) | Wizard Peak (Inside Colossus) |
Dark Area
| | | |
| --- | --- | --- |
| Haruka Castle (Located in Pumpkin Land) | Gnorc Gnexus (Located in Apocalyptic Ruins) | Magma Factory (Located in Vulcanius) |
Grassy Area
| | | |
| --- | --- | --- |
| Flower Forest (Located in The Council of Hope) | Floating Islands (Located in Machinatropolis) | Spooky Swamp (Located in Hi-Ho) |
Blue Area
| | |
| --- | --- |
| Deep Ocean (Located in Atlantica) | Neverland (Located in Deep Ocean) |
Red Area

Final Destination (Located in Element Master's Castle)
Gallery
Enemies
Shadow
Fire
Leaf
Ice
Earth
Water
Spirit
Magic
Gear
Wind
Zap
Devil
Special Enemies
Upgrades
Battlegrounders: Final Cut
Battlegrounders: Final Cut is the director's cut version of the original, adding more sub-plots, new party members, new enemies, additional locations, and two new optional bosses in the form of Delissa Dust and Burnea. It was released on June 5th 2023, a year after the original was released
Developer(s)


Publisher(s)
Platform(s)



Genre(s)
Action/Platform
Release Date(s)
June 5th, 2023
Age Rating(s)
Playable Characters
Character
Bio
Element
Stats

Dolly
A doll-made woman with a elastic fighting skills. She primary fights with Jujutsu and Taekwondo.

Health 80
Strength 100
Defense 50
Special 110
Agility 100
Luck
50
Critical Hit
40

Sinistro and Destro
Two twins from Egytopia who can use both fire and ice magic by pointing their fingers to each other to create a combination attack to devastate their enemies.

Health 110
Strength 95
Defense 105
Special 95
Agility 100
Luck
20
Critical Hit
50

Yashou
A so called "master of combat", he is incredibly fast, feels in pain inside, and a little maniacal at times. He has painful claws that can rip his enemies in half.

Health 95
Strength 90
Defense 20
Special 70
Agility 140
Luck
110
Critical Hit
60
Optional Bosses
| Character | Bio | Element | Voice Actor |
| --- | --- | --- | --- |
| Melissa Dust | She is a mysterious woman who has the ability to manipulate the matter inside the body. When Natsume asked to her that Element Master did this to her, she denied. She can encountered after Golem became a party member in Flower Town. | | Luci Christian |
| Bunea | A fast running thief who's encountered many times throughout the adventure, mistaken to be the leader of the Thieves. She is known to possess many weapons and has the ability to transform into different forms. She can be encounted and fought in Bakachio after beating the game once. | | Cree Summer |
Gallery
Party Members
Enemies and Bosses
Others
Voice Acting
| Character | Voice Actor |
| --- | --- |
| Natsume, Nega Natsume | Ashely Johnson |
| Dr. Buio, The Witch Ghost | Susanne Blakeslee |
| Lupin, Chef Martou, Unten's Dad | Sonny Strait |
| Barbariccia, Anuket, Seth, Tomas, Pointy Swordy, Thiefs | Jess Harnell |
| Grox, Gnasty Gnorc, Bahamut, Mr. Swagger, Bentley, Magmass | Fred Tartasciore |
| Blastosaur, Doug | Mark Hamill |
| Waddlopher, Fujin Man | Chris Niosi |
| Ocho, Antonio Cavares, Professor Nemo | Carlos Alazraqui |
| Olgros, Frank, Double Face | Richard Epcar |
| Pyro, Raijin Man | James Arnold Taylor |
| Zerita | Vanessa Marshall |
| Dogu Yurei, Maria Cavares, Unten's Mother | Grey Griffin |
| Kerumo, Mountaineer | Frank Welker |
| Ishtar | Laura Bailey |
| Pumpi, Bunea | Cree Summer |
| Snow Queen, Neta | Cindy Robinson |
| Boney | Trey Parker |
| Boney | Matt Stone |
| Morgana | Tress MacNeille |
| Zapperman, Odin | Clancy Brown |
| Allashob, Cloudy Jack | Roger Craig Smith |
| Unten, Sandpion, Red Zappitroid | Keith Silverstein |
| Pan-Pizza, Emily | Pan-Pizza |
| Benkei, Plant Giant, Golem, Everest | Kevin Michael Richardson |
| Chef Hi-Jo, Mr. Splash, I.L. Pazzo | Tom Kenny |
| Soul F, Peter Pan | Veronica Taylor |
| Apollo | Kirk Thornton |
| Flare Neji | Ben Diskin |
| Huo Hou Wong, Cool Cube | Ian Sinclair |
| Cain | Vin Diesel |
| Abel, Kraken | Alex Ness |
| Various pirates | John DiMaggio |
| Sarah, infant Lily, Pumpi's Mom | Tara Strong |
| Various pirates, Blue Zappitroid, Vanxous, Yashou | Cam Clarke |
| Praxina, Eve | Kelly Sheridan |
| Otto Wutanfall, Soul E, various animals, Quasher | Dee Bradley Baker |
| Alucard, Soul R | Troy Baker |
| Razor, Ywain the Bastard, Treemo | Scott McNeil |
| Kamikaze Bomber, Playstation | Gaku Space |
| Snowy, Snowy's girlfriend | Pamela Hayden |
| Balthier | Melissa Fahn |
| Xbox | Jon St. John |
| Soul P | Michelle Knotz |
| Soul V | Melissa Disney |
| Hanzo | Hoon Lee |
| Sage Hi-Ko, Mani | Steve Blum |
| King Arthur | Eric Idle |
| Various dragonflies, various beorns | Andre Sogliuzzo |
| Tournament Announcer, Edgy the Blob Monster | Xander Mobus |
| Sir Gawain | Sean Bean |
| Ywain | James Patrick Stuart |
| Geppetto, Mr. Smee | Jeff Bennett |
| Captain Hook, Headmaster | Corey Burton |
| Ginevra | Amy Shiels |
| Claudius, Terror Sludge, Gatorus | Jim Cummings |
| General Zano, numerous guards, Wise Sage, Zhelezo | Darin De Paul |
| Miss Theory | Tiffany Grant |
| Cool Cube, Tac (grunts only) | Nolan North |
| Hiro | James Hong |
| "The One with a Cipher Sword" | Ming-Na Wen |
| King Odemus | Jack Angel |
| Maxwell Glob | Roger Black |
| Merlin, Homer the Philosopher | Dan Castellaneta |
| Marvs, Thadeus | Matthew Mercer |
| Sakura | Liza Otiz |
| Dr. Flink | Alan Oppenheimer |
| Dr. NoBrains, various citizens | Billy West |
| Various citizens | Kari Wahlgren |
| Ubiytsa (Zhelezo's brother) | Patrick Seitz |
| Highly intelligent nerds | Seth Green |
| Dee Zedd | Billy Dee Williams |
| Ernie Zedd | Ernie Hudson |
| Super Star Rinda | Eden Sher |
| Melissa Dust | Luci Christian |
| Soul T, Dolly | Ashleigh Ball |
Trivia
The 11 Gods of Alamalga are based on fictional or historical characters.

Apollo is based on the god of the sun in Greek Mythology.
Hephaestus is based on the god of blacksmiths, metalworking, and craftsmen also in Greek Mythology.
Shiva is based on a summon from the Final Fantasy series, which in turn is based on the Hindu god of the same name.
Olgros resembles a mix between The Great Deku Tree from The Legend of Zelda series and Cherrymon from Digimon.
Merlin is based on the wizard from Arthurian Legend.
Praxina is based on the character from Lolirock, abeit turned into a anti-hero than a villain in the show.
Shun resembles a fusion between a centaur and a cursed samurai armor in Japanese legends.
Ginevra is likely based on the Lady of the Lake also from the Arthurian Legend.
Odin is based on the norse god.
Yang Xiong is likey based on the real life Chinese philosopher during the Han dynasty.
Marvs is likey based on Mars, the Roman equivalent of Ares, the Greek god of war.
Hydra is based on the multi-headed serpent from Greek Mythology, athough his appearance resembles Aeon from Castlevania Judgement.

Some of the playable characters from Lupin, Pinocchio and Arthur are based on fictional or historical characters just like the gods.
The game spent 2 years of making as it was going to be a MOBA game, but was changed due to the oversaturation of the genre.
Anath, who is based on the semitic Goddess first appeared in Paradigm, and has since then became a recurring character in other works by The John Studios and takes on different roles as well.
Community content is available under
CC-BY-SA
unless otherwise noted.