Ash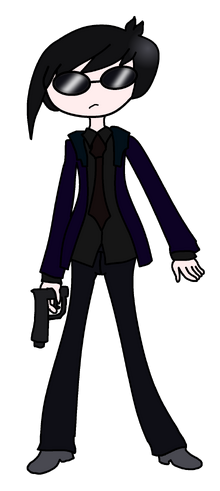 Ash.
GENERAL INFO

SPECIES
New Human
CURRENT STATUS
Alive
AGE
18
PERSONAL INFO

CLASS
Protagonist
WEAPONS
Gun
Ash is a character that appears in Wild Dreamers, as the co-creator of the Dreamers organisation.
Background
To be added.
Personality
Ash is mysterious and cold to almost everyone who interacts with him in his life, and often only does so when he needs to find answers for himself or relevant others. He hates to become personal with other people, as he sees it as a weakness, and can't stand it when he ends up cracking his outer shell of defence with certain people in his life, like his mother.
Abilities
He enjoys using the target practice arena in the agency to test his capabilities with a gun, and often he proves successful. He is very skilled with many weapons, such as a sword, but he can even make everyday objects into weapons through his way of thinking.
Appearances
Wild Dreamers
Other
Fantendo - Factions

Melting
Relationships
TBA.
TBA.
To be added.
Gallery