Arthur Magus

♂

️ Male


⚥

Pansexual
6'07
133 lbs
56 years old
Human

INFO

FULL NAME
Arthur Magus
POWERS
Erecting a building
BIRTHDAY
November 27th
ALIGNMENT
Ocean 11
OCCUPATION(S)
Ocean 11 Member
BIRTH LOCATION
Seattle, Washington
CURRENT LOCATION
Seattle, Washington

PREFERENCES

LIKES

| | |
| --- | --- |
| Lobster, reading the newspaper, smoking | |

DISLIKES

APPEARANCES

CANON

Arthur Magus is a member of the mob Ocean 11, being a white male who lives in Seattle, Washington, aided by his Standing Ripple known as Rone. Granted his powers by the Ocean 11's gang after joining them, his Standing Ripple allows them to use a tower to form as a base of operations. The character was created by Helena Harper (t∣b∣c) as an non-conventional Standing Ripple user, as Rone was originally concepted first prior to his user.
A fairly average man in his middle age, Arthur Magus is an odd member of Ocean 11 mostly in that he just doesn't seem to care much about the organization or it's dealings, yet is considered a vital member due to his Standing Ripple acting as their literal base of operations, hidden through distortion mist.
Description
Arthur Magus Description
Arthur Magus is a white man with somewhat toned skin with fuzzy brown hair. He has one green eye and the other is completely blank with a grey skin fold that limply folds under his eyelid. Nobody is quite sure how this happened, although Arthur Magus believes it is because that's where the prisamatic light reflected through the Ripplite hit him. Arthur Magus generally has some sign of a injury almost perpetually due to his clumsy nature, having a bandage over his forehead in first appearance and generally having some area of his body being stitched up in other appearances. He wears a green coatjacket with a blue and green dress shirt with a yellow and red patterned tie. He wears blue jeans with a red belt and brown shoes.
Rone Description
Rone is a tower with geometric shapes and odd textures making most of it's base appearance. It shifts it's appearance according to Arthur Magus' design plan, although it generally keeps it's aesthetic if possible. On top is a ball and spear-point that captures electricity.
Personality
Arthur Magus can often have conflicting personality traits. He can be indifferent to his situation some days while being highly specific on other situations. The best way to describe Arthur Magus would be a man "on the ride" to wherever his final destination ends up being. He has never faced the idea of death head-on and figures he can potentially live on forever if they "harass the Earharts" enough.
Arthur Magus has a eccentric personality and often subjects his interior space to various experiments in design. Arthur Magus has become an architect thanks to his Standing Ripple and is able to efficiently plan out floors and exterior spaces. In addition to his knowledge as an architect, he also knows a little bit about city planning and knows the entire history of the Seattle area. He finds these kind of things very fascinating.
Arthur is also very clumsy, usually resulting in mortal injury to himself or objects. As such, he never leaves his chair unless he has to, and even then it won't stop it from suddenly collapsing on him. Arthur does not like Skimp the Shrimp after being subjected to various activities he finds unsafe and believes the shrimp to be completely evil. Out of everyone in Ocean 11, he is probably the one with the biggest heart. He gave Phoebe some socks after seeing that she was missing hers.
Appearances
Powers and Abilities
Arthur Magus's powers and abilities come mostly from his Standing Ripple, Rone. Rone is a non-traditional Standing Ripple in that it acts like a building, which Arthur Magus can place and pick up with the snap of his fingers if he desires. He can also change the architecture and amount of floors the building has so long as he has a building plan. He can also set up two "lot traits" to the building, which act as the abilities he can place in Rone.
Arthur Magus straight up has no combat prowess at all. Seriously. You could take him down really easily. It'd be like pushing a child.
Specific Abilities
Tempelhof - Rone emerges as a building wherever Arthur Magus wants and can change and adjust according to the building plan that Arthur is free to change as he pleases. It can be a total of fifteen stories high and can appear as almost anything that Arthur is able to design visually.

---

Lot Traits
Rone does not have traditional abilities, but instead can provide different functions or status effects as a building through Lot Traits.

Beast - Rone is able to produce a monster that chases people inside the tower, with this monster also requiring design input by Arthur. However, the beast cannot gain powers that Arthur is not able to possess, only gaining physical strength, speed, or wisdom.
Tasty City - Rone can enhance the cooking of food made inside it to be gourmet level at the cost of less time and money. Completely useless unless you happen to be fronting as a fish restaurant. Wait a second...
Sing Song - Enhances the vocals of singing inside the building. Vocal cords become clear and the intent of the singer can be felt more physically as they sing.
Memory - You won't forget anything that happens while in Rone and are able to recollect past events more easily, including those you previously locked out.
Ouija - Adding an elevator that acts as a link between the Earthly dimension and the Ghost Dimension, it acts as a Spirit pass and can bring both mortals and spirits between the two worlds during night time.
Relationships
TBA
Trivia
Arthur Magus originally had a much more different design, however it was changed after the creator decided they absolutely abhorred it. This leaned more on Arthur being an old man, with balding and wearing a strange outfit that was more in line with Rone's physical appearance, as well as having weird proportions.
Rone is named after the musician. Their abilities are named after the songs "Tempelhof", "Beast", "Tasty City", "Sing Song", "Memory", and "Ouija".
Gallery

Overview
Standing Ripple is a concept in the New Fantendoverse used to refer to projections of fighting spirits created by contact with the metal Ripplite. These fighting spirits are created from the hosts' Aura and general will to fight and host incredible but bizarre abilities. These Standing Ripples name themselves, usually off musical artists, and often do not speak or act on their own, but do follow their host everywhere. They have an arguable consciousness; while they can act on their own when not in combat, they do not seem to be consciously aware of their own actions.
Ripplite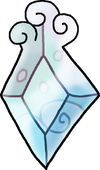 Ripplite is a mineral/metal alloy that can phase light through it to alter it's properties. It is key to being able to produce Standing Ripples. It comes from Vokkskar-created Catalyst Comets that crash into planets. Ripplite can also inversely be used to cut through Standing Ripples. Given it's weak resistance to force, crushing similar to quartzine mineral, it is not good for weapons.
Ocean 11's leader Hammerhead, who has the largest fragment recovered, has used it for monetary gain and on every member of his mob gang.
CHELPRO as corporation has a smaller fragment that they are experimenting with.
Trent Corona has a very small fragment that he uses in the blade of a laser sword known as the Ripple Ripper.
Standing Ripple Users

Sabrine Lee

Juliani Crimsoze

Penny Loafer

Trent Corona

Skimp the Shrimp

Wayne Goldrein

Arthur Magus

Sarah Auvic

Circe Lotte

Angela Kravitz



Robert Tuvillo


Hammerhead

Turbo Crafter



Bienna


Mary Azkaban
TBA
Sarah Needlenam
TBA
Primus



Eddie Warmann




Anubi Arlon


Sabrine Lee
(Hyper Mode)

Phoebe
TBA
Kest Velaxation



Wobbegang

TBA
Britt "Hit" Cormeum
TBA
Norfleet

Turbo Crafter
(Hyper Mode)

Veniz

Gettysburger
TBA
Sarah Needlenam
(Hyper Mode)

Juliani Crimsoze
(Hyper Mode)
TBA
Tucker Elliot
TBA
???
TBA
Hal Jeskin
TBA
Type: Baal
TBA


Bleach Manhattan

TBA


Callum Jackson

TBA
Ana La Ladrón
TBA
Fuega Nitro
Standing Ripples

Alien Ant Farm

65daysofstatic

Gorillaz

Night Drive

Yung Bae

Lemon Demon

Rone

James Bond

BABYMETAL

The Black Queen



Black Caviar


Blackway

Xavier Bluzen



Broken Bells


Digitalism
TBA
Comfortably Numb
TBA
Dead Man's Party



Puddle of Mudd




Children of Bodom


Alien Ant Farm
(Always and Forever)
GHOST DATA
TBA
Smash Mouth
?
TBA
REO Speedwagon
TBA
Logic
Bobby Tarantino//Young Sinatra
TBA
Xavier Bluzen
(Divine Fur)

Carpenter Brut

Silver Scepter
TBA
Comfortably Numb
(Hey You)

65daysofstatic
(Decomposition Theory)
TBA
Flatbush Zombies



Synthetica

TBA
Weezer
TBA
Yeezus
TBA


Ancient Hunters

TBA


Rolling Stone

TBA
Avril Lavigne
TBA
HELLYEAH
Trivia
Standing Ripples are inspired by the concept of Stands from JoJo's Bizarre Adventure. The name of the concept is even a reference to both the shorthand (Stand) and it's meaning (Ghostly Ripple).

One key difference is that if Standing Ripples interact with the environment, they can be hurt and attacked like a normal character. Additionally, they can be seen by anyone.

Standing Ripples could possibly be seen as a new extension of the music numbers that have been present in both the original Fantendoverse and the new Fantendoverse- where as music punctuated pivotal moments in past stories, now they are literally powering characters.
Coincidentally, Standing Ripples and Stands were both introduced in the third "part" of their respective series' on going narratives- Standing Ripples in Phase 3 of the New Fantendoverse and Stands in Part 3 of JoJo's Bizarre Adventure.
---