Construction area!
This page is a work in progress, and should be completed soon.
Agent's Dumbrella is a party umbrella game created by AgentMuffin. It crosses over various series and companies, most of which he holds in a nostalgic regard. The project is a spiritual successor to Umbrella Waffle, albeit hopefully less pretentious.
Plot
The Gamer God is bored, so he mashes up all of the universes into a "theme" park for his own amusement. It's up to the characters caught up in his plan to make their way through the park and defeat him.
Gameplay
Gameplay takes after a hybrid of Super Smash Bros. and River Survival from Super Mario Party. Players ride the Gamer Train through a branching series of park attractions; gameplay alternates between this and randomly selected minigames.
Players are encouraged—and always able—to attack each other in order to become the last person standing. To do so, however, they must balance their focus on winning minigames, and sometimes cooperating with other players. For instance, railroad switches determine which attraction is visited next, and players can call a brief truce to tilt the Gamer Train down an agreed-upon track.
Attractions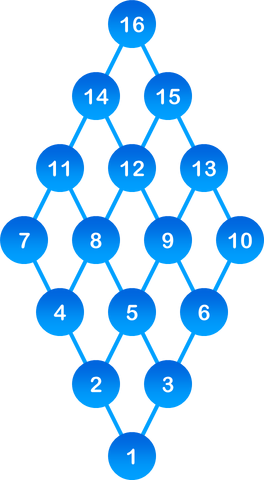 Attractions are laid out in a 16-node, diamond-shaped tree, flowing from bottom to top. Most of the attractions lead to a choice of two others via railroad switch.
Some attractions are designated as boss attractions, wherein a boss must be defeated to continue on. In these attractions, if all players fall but one, then the remaining player will continue until they lose or beat the boss, rather than winning the game and ending the battle prematurely.
Coaster Hills

Mario vs. Donkey Kong
This tutorial attraction demonstrates how the bed of the Gamer Train can rotate sideways. In this state, players can lean it to either side to tilt the Gamer Train, thereby choosing a path on railroad switches. It also introduces Minigame Balloons.
Subway Surf

Subway Surfers
The Gamer Train gets lost among a sea of other trains in this active metro railway. Players must jump between these trains in a moderate autoscrolling section, before catching the Gamer Train again and leaving.
Sort or 'Splode

Super Mario
Black and red Bob-ombs hail down upon the Gamer Train. They'll activate if attacked, or upon touching a Bob-omb of the other color. Explosions can cause chain reactions with other Bob-ombs; if a Bob-omb of the other color is blown up, its detonation will be much more powerful. Players should guide Bob-ombs to the pit on the correct side of the Gamer Train. Later, the pits close, and a factory worker Gearmo appears as a boss that must be blown up.
Dinosaur Room

Wow! Wow! Wubbzy!
The rogue Robo-Cluck 3000 is running rampant through Walden's prized museum! Eggs fly from all directions, and some of them hatch into Baby Chick-Bots, creating a runny, bullet hell-esque playfield. The Gamer Train is egged mercilessly, but eventually catches up to the robot, letting someone jump ahead and press the off button.
Big Thunder Mountain Railroad

Disney Parks
Whiteout Valley

Paper Mario
After a short Cooligan-dodging segment, the bed of the Gamer Train is scooped up by a chairlift! Players can tilt it back and forth to precariously reach items or deny opponents' recoveries. At the high terminal of the chairlift, the bed is luckily intercepted by the Gamer Train.
Tunnel

Run
This galactic tunnel generates artificial gravity, allowing explorers to run along any face of the interior, which may be advantageous for recovery. Partway through, the Gamer Train suddenly takes a detour down a side route running off of reserve power, which causes the floor lights to flicker on and off.
Space Mountain

Disney Parks
Rainbow Road

Mario Kart
This racetrack is challenging, prismatic, and a road that you go. Near the end of the attraction is a point at which the rails end. Players must tilt the Gamer Train to steer it, thereby reaching items, boosting over Dash Panels, and generally staying on the track.
| | |
| --- | --- |
| | Gamer God |
| | The final battle. Gamer God looms in the background, attacking the band of vigilantes (or whatever's left of them). If Gamer God is defeated, then the main mode is won, but it won't be easy! He'll fire modified, homing Minigame Balloons that are stacked in his favor, upping the risk-reward ratio of popping one. |
Characters



Cataquack

Super Mario

 TBA




Digit

Cyberchase

Digit Ryan Gengi LeBoid is a cybird native to Cyberspace. He was created by the villainous Hacker, but isn't proud of that past. Having been convinced by Motherboard to change his ways, he now fights the Hacker along with the rest of the Cybersquad.

Despite his propeller tail, Didge has a fear of heights that limits how far he can fly, though it's still a good mobility option. His beak crumples easily, making it a substantial sweet spot.




Dog

WordWorld

Dog is a WordFriend—an anthropomorphic word—from a universe where everything is built from letters. He hoards letters in a huge ball pit in his house, among other places, and is eager to fetch them when needed. The physics of WordWorld tie heavily into his moveset.

If he takes too much damage at once, Dog will break apart into the letters D, O, and G, then shortly reassemble like a Dry Bones.




Kid Cat

Animal Crossing

 TBA




Perry

Phineas and Ferb

He's a semi-aquatic, egg-laying mammal of action! He's a furry little… Alright, I'll cut the theme song gag short.

Perry the Platypus is a secret agent who thwarts the evil plans of an ugly pharmacist. He's one of the Organization Without a Cool Acronym (O.W.C.A.)'s most skilled animal agents, but he falls for traps easily, and a lot of characters have a height advantage over him.




Popplio

Pokémon

Popplio is the world's sweetest cinnamon roll, and the light of my life. No matter how many people make fun of him, he tries his hardest, and that's what counts.

The Alolan Water-type starter is able to blow water bubbles and pull off unique stunts with its pinniped physiology. It gains the Fairy type later in its evolutionary line, so some of its moves are based on that.




Ralsei

Undertale

 TBA




WALL-E

WALL-E

A drone built to compact waste, WALL-E gained sentience over his 700 years of operation, and eventually found love on an unplanned space adventure.

WALL-E can attack with his treads and trash compacting abilities. He can also use his recording system to blast audio from his favorite musical.




TBA
Items
Book

 TBA

Dash Panel

Mario Kart

An LED tile that provides a speed boost to any fighter that steps on it. In Attraction 15, Rainbow Road, Dash Panels also spawn on the racetrack to boost the Gamer Train.

Football

Peanuts

A Football of the American variety, to be tossed around. There's a chaotic aura about it. Characters with bad luck are more likely to miss their kick, fly into the air, and land on their back.

Heart

 TBA

Helmet

Wow! Wow! Wubbzy!

The Helmet is, unsurprisingy, worn on one's head to protect from blows and damage. It appears much more frequently in Attraction 9, Dinosaur Room, due both to its origin and to all of the projectiles and enemies flying about.

Minigame Balloon

Mario Party

 TBA

Racket

 TBA

Railroad Switch

 TBA

Propeller Block

Super Mario

 TBA




Shuttlecock

A custom-patterned Shuttlecock used in the Bad, Bad Minton minigame. The objective is to hit this onto the opposing team's half without them returning it, with all of the obvious badminton caveats.




Trash Ball

The Trash Ball allows whoever breaks it to unleash their most powerful move. The lucky player should store it until an opportune moment, as the results can range from game-changing to utterly useless, depending on the gameplay context.




TBA
Minigames
Bad, Bad Minton

Doubles

Contrary to the name, Bad, Bad Minton is mostly the same as regular badminton, so surely it can't be that bad…? Players are each given rackets and are then randomly grouped into teams. One team is given a shuttlecock to serve first. The minigame plays out much like the sport it's based on, but with the winning team being the first to score 3 times. When the minigame ends, the player who made the finishing shot gets to bring their racket back onto the Gamer Train.

Dancing with the Stars

Doubles

Based on the television series of the same name, Dancing with the Stars is a dance competition. Players are teamed up and must "dance" to impress the judges: Carrie Ann Inaba, Bruno Tonioli, and fearsome head judge Len Goodman. The judges score each performance, and one team is eliminated… or, rather, loses the minigame.

Dewey Decimators

Free-for-All

The public library needs your help! In Dewey Decimators, players must file a mess of returned books back onto their proper shelves, sorted by top-level Dewey Decimal classes. Judge a book by its cover to fit it into information, philosophy, religion, social sciences, language, science, technology, arts, literature, or history. When the minigame ends, any unsorted books will remain on the Gamer Train.

Pacer Test

Free-for-All

The FitnessGram™ Pacer Test is a multistage aerobic capacity test that progressively gets more difficult as it continues. Players must run back and forth across the stage, completing a lap before they hear this sound: [ding] The second time someone fails to complete a lap before the sound, they lose the minigame.




TBA